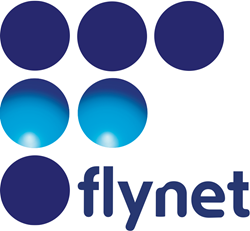 Customers can then access their Mainframe, Unix, IBM i, VAX, VMS, MultiValue and AIX applications from any device, be it mobile, tablet, laptop or desktop, without the need for client side software or plug ins
Cambridge, UK (PRWEB) June 12, 2017
Flynet a leading provider of legacy access, modernization, integration and migration solutions, and Gold level member of Oracle PartnerNetwork (OPN), today announced that its terminal emulation solution is now available in the Oracle Cloud Marketplace, offering added value to Oracle Cloud Infrastructure as a Service customers with Mainframe, Unix, IBM i, AIX, VAX, VMS and MultiValue/Pick applications. The Flynet Viewer TE(Terminal Emulation) solution enables users to decouple legacy applications from local on-premises environments. Flynet Viewer TE delivers legacy applications safely and securely to any web browser, on any device, bringing customers an unrivalled level of security and access performance.
The Oracle Cloud Marketplace brings together more than 4,000 Oracle Partner apps and services to Oracle customers seeking trusted business applications and service providers offering unique business solutions. It offers an intuitive user interface to browse and search for available applications and services, as well as user ratings and reviews to help customers determine the best business solutions for their organization.
"We are pleased to provide the Flynet solution to Oracle Cloud customers. Flynet's web server based terminal emulation solution can be configured in about 15 minutes in the Oracle Cloud, instantly providing enterprise wide, secure access to key business systems by users and customers via their preferred web browser," said Christian Rule, Director of Business Transformation, Flynet. "Customers can then access their Mainframe, Unix, IBM i, VAX, VMS, MultiValue and AIX applications from any device, be it mobile, tablet, laptop or desktop, without the need for client side software or plug ins. Flynet's participation in the Oracle Cloud Marketplace further extends our commitment to the Oracle community and enables customers to easily reap the benefits of Flynet Viewer. We look forward to leveraging the power of the Oracle Cloud to help us achieve our business goals."
About Flynet
Flynet is an established enterprise software company, future proofing and cloud enabling legacy applications across the finance, medical, manufacturing and retail sectors. With solutions for host systems including Unix, Mainframe, IBM i, AIX, VMS, VAX and MultiValue/Pick. The Flynet Viewer suite includes applications for BYOD web based terminal emulation, modernisation, integration and migration. To find out more, visit: http://www.flynetviewer.com.
Oracle Cloud
Oracle Cloud is the industry's broadest and most integrated public cloud and supports new cloud environments, existing ones, and hybrid, and all workloads, developers, and data.  The Oracle Cloud delivers hundreds of software as a service (SaaS) applications and enterprise-class platform as a service (PaaS) and infrastructure as a service (IaaS) services to customers in more than 195 countries and territories while processing 55 billion transactions a day.
About Oracle PartnerNetwork
Oracle PartnerNetwork (OPN) is Oracle's partner program that provides partners with a differentiated advantage to develop, sell and implement Oracle solutions. OPN offers resources to train and support specialized knowledge of Oracle's products and solutions and has evolved to recognize Oracle's growing product portfolio, partner base and business opportunity. Key to the latest enhancements to OPN is the ability for partners to be recognized and rewarded for their investment in Oracle Cloud. Partners engaging with Oracle will be able to differentiate their Oracle Cloud expertise and success with customers through the OPN Cloud program – an innovative program that complements existing OPN program levels with tiers of recognition and progressive benefits for partners working with Oracle Cloud. To find out more visit: http://www.oracle.com/partners.
Trademarks
Oracle and Java are registered trademarks of Oracle and/or its affiliates.
Contact:
Rhiannon Dakin
Rhiannon.Dakin(at)Flynetviewer.com
Flynet
King William House
Cambridge
CB25 0DU
UK
+44 (0)3333 110 370