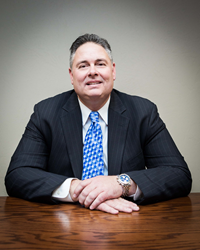 The products that he [Mollica] helped brand and create had exclusive relationships with eBay motors, Cars.com and Autotrader.
Oklahoma City, OK (PRWEB) December 09, 2014
Terry Mollica has been named Vice President of Business Development at WeGoLook, LLC. He also serves as a member of WeGoLook Advisory Board and Executive Management Team, which oversees the development and implementation of the company's long-range planning and strategies for future growth.
As VP, Mollica is responsible for the strategic growth and advancement of new products, business development, market opportunities and strategic partnerships worldwide. He reports directly to Robin Smith, the company's Co-Founder & COO. Mollica brings extensive knowledge of the consumer industry as he previously served as Director Business Development for http://www.inspectmyride.com and http://www.prndl.com. The products that he helped brand and create had exclusive relationships with eBay motors, Cars.com and Autotrader. He has extensive knowledge of building a brand, sales funnel analytics, Google Analytics and SEO, Google Developer and mobile app development in both the IOS and Android platforms. "Whether it is data captured on our WeGoLook Mobile App or simply verbal or visual verification via FaceTime or SKYPE, the sky is the limit and I look forward to being part of WeGoLook's future," Terry stated.
Mollica has extensive experience in the consumer, OEM, captive, RV and marine vehicle inspection industry. Mollica joins WeGoLook via DataScan Field Services, one of the largest floor plan inventory verification and vehicle inspection companies in the industry. DataScan is a subsidiary of World Omni Financial Corp. and a subsidiary of JM Family Enterprises, Inc., a diversified automotive corporation ranked No. 27 on Forbes' list of "America's Largest Private Companies." JM Family is also ranked No. 37 by FORTUNE® as one of the "100 Best Companies to Work For," its 16th consecutive year on the list. Mollica has more than 20 years of experience in the financial and automotive services industries and has held senior level positions with SGS and Autotradecenter (Openlane).
Mollica says: "WeGoLook is the future of verification and on-site data collection due to our unique crowdsourcing networking and mobile technology. Within the sharing economy, we have been called "The Uber of inspections" by Dave Berkus, as we are not limited to one marketplace or industry while our mobile application allows anyone to look at virtually any item with accuracy due to our unique dynamic platform."
Robin Smith is excited to have Mollica on WeGoLook's Team. "Terry's experience and contacts within the Automotive Industry are second-to-none. He's a perfect match for our current initiative to become the nation's largest consumer automotive inspection company while continuing to make huge strides in providing fleet, cataloging and inspection services to enterprise clients," Robin said.
WeGoLook is a third-party inspection company offering inspection and verification reports via dynamic data collection and field services for individuals and corporate customers alike. The crowdsourcing database of 15,000+ Agents (Lookers) in the United States, Puerto Rico, United Kingdom, Australia and Canada, take photos, videos, measurements, answer customized questions and perform low complex tasking for any asset. Examples include commercial and residential properties, vacation home rentals, autos, heavy equipment, eBay items, picking up items for delivery to a shipper and more. For more information, visit http://www.wegolook.com.