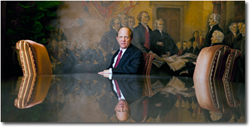 St. Louis, MO (PRWEB) August 29, 2014
Testim testosterone lawsuits forged ahead last week in U.S. District Court, report attorneys at The Onder Law Firm who are handling Testim and other testosterone therapy claims. Meanwhile, federal regulators are soon to convene in Maryland to investigate the cardiovascular risks of testosterone therapy treatments. Further information and Testim lawsuit news updates are available at TestimTestosteroneLawsuitCenter.com.
According to a study* cited in a January 31, 2013 FDA Safety Communication**, Testim and other testosterone drugs cause a 30% increase in the risk of stroke, heart attack and death. The study, "Association of Testosterone Therapy With Mortality, Myocardial Infarction, and Stroke in Men With Low Testosterone Levels," was published in the Journal of the American Medical Association (JAMA) in November 2013. This research, along with another study, prompted the FDA to warn the public of the potential for heart attack, stroke, and death resulting from testosterone therapies such as Testim.
Members of the FDA's Bone, Reproductive and Urologic Drugs Advisory Committee and the Drug Safety and Risk Management Advisory Committee are scheduled*** to meet on September 17, 2014, for an in-depth investigation of the cardiovascular dangers of testosterone drugs such as Testim. While the medical community awaits the experts' further analysis, testosterone lawsuits advance in U.S. District Courts.
Persons who have suffered heart attack, stroke, or death while taking Testim or another testosterone product have filed lawsuits against manufacturers of testosterone products on the basis of the FDA warning. Initially, testosterone lawsuits were grouped together by product, where persons who had taken Testim were filing separate claims from persons who had taken other testosterone products. However, testosterone lawsuits in general have been grouped together as a Multi-District Litigation (MDL) in U.S. District Court in Northern Illinois. According to court documents as of August 25, 2014, 209 separate claims had been filed as a part of MDL No. 2545 – In Re: Testosterone Replacement Therapy Products Liability Litigation.
Recent developments in the lawsuits for Testim and other testosterone products include an August 22 Case Management Conference in which the legal counsel for the plaintiffs and the defendants met to discuss the procedure for discovery, according to court documents. Among the defendants is Auxilium Pharmaceuticals, the maker of Testim testosterone therapy.
Testim and other testosterone therapies have FDA approval only for patients who are documented to have a low level of natural testosterone and also suffer from associated health problems, according to the January 31, 2014 Drug Safety Communication. Other complaints can be misdiagnosed as hypogonadism; the only way to confirm hypoginadism is through a blood test. The Journal of the American Medical Institute published research showing that as many as 25% of men taking testosterone drugs such as Testim never had their testosterone levels tested.****
Nationally respected for its work in product safety litigation against national and multi-national entities, The Onder Law Firm has committed its significant resources to providing legal representation for Testim lawsuits. Persons who suffered from a heart attack or stroke while using Testim testosterone may have grounds to file a Testim lawsuit. Individuals who meet this description are entitled to a no-cost, no-obligation consultation through the firm's Testim Testerone Lawsuit Center website.
The Onder Law Firm welcomes Testim lawsuit or other testosterone case inquiries from law firms in regards to handling them or working as co-counsel.
About The Onder Law Firm
Onder, Shelton, O'Leary & Peterson, LLC is a St. Louis based personal injury law firm handling serious injury and death claims across the country. Its mission is the pursuit of justice, no matter how complex the case or strenuous the effort. The pharmaceutical and medical device litigators at The Onder Law Firm have represented thousands of Americans in lawsuits against multinational conglomerates from products liability for manufacture of defective or dangerous products to deceptive advertising practices. Other firms throughout the nation often seek its experience and expertise on complex litigation. It is also a recognized leader in products liability cases such as window blind cord strangulation. The Onder Law Firm offers information from attorneys handling Testim lawsuits at TestimTestosteroneLawsuitCenter.com.
*jama.jamanetwork.com/article.aspx?articleid=1764051
**fda.gov/safety/medwatch/safetyinformation/safetyalertsforhumanmedicalproducts/ucm384225.htm
***fda.gov/AdvisoryCommittees/Calendar/ucm404905.htm
****archinte.jamanetwork.com/article.aspx?articleid=1691925