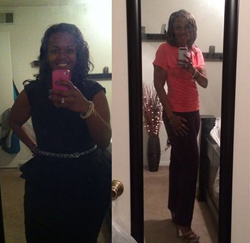 One year after my life changing gastric sleeve surgery with Dr. Castaneda, I have lost over 100 pounds.
Guadalajara, Jalisco (PRWEB) June 25, 2014
If there is one bariatric surgery that is growing in popularity almost as fast as the gastric bypass procedure is undoubtedly gastrectomy sleeve surgery, also known as gastric sleeve. Gastric sleeve surgery is performed under general anaesthesia and carried out by making small incisions around the umbilical area. Up to five small incisions are made usually, and different surgical instruments are used to carry out this type of weight loss surgery. A laparoscope is inserted through one of the small incisions to view the stomach during surgery, allowing Dr. Jose A. Castaneda and his medical team to operate safely. New technology now allows patients to choose between the standard gastric sleeve surgery, or SILS (Single Incision Laparoscopic Surgery) which is minimally invasive and performed under just one single incision.
Gastric sleeve SILS in Mexico with Dr. Castaneda now costs much less thanks to the new summer campaign destined at patients in the USA looking for gastric sleeve surgery abroad.
Dr. Jose A. Castaneda says: "After an initial assessment with Mindi we understood what type of weight loss surgery was the best for her, and that was undoubtedly gastric sleeve surgery. The procedure itself takes little time and getting back to work is pretty immediate too. The commitment that Mindi has made to her rehabilitation after surgery and her drive to achieve her desired goal is incredible, she has now lost 102 lbs and continues to work on her mental and physical strength to reach her objectives".
Many patients in the USA are finding bariatric surgery too expensive and inaccessible, also experiencing problems with eligibility and healthcare plans not working as the patient would wish. When considering weight loss surgery abroad it is very important that all patients research the information provided by the weight loss surgeon, professional certifications, patient testimonials and references. And in that respect, Dr. Jose A. Castaneda leads the way from his official website GastricBypassMexico.com, one of the best websites dedicated to weight loss surgery in Mexico.
"The website is a great start, I find that after an initial search most visitors to the website that are serious about weight loss surgery will contact us via telephone or email because we provide an initial consultation that is completely free and under no obligation. And this week we are introducing a new Live Chat aimed at giving new patients professional answers right then and there without having to pick up the phone, and in real time", says Dr. Castaneda.
Getting rid of 102 lbs has been an exciting journey for Mindi, difficult and very rewarding, as she praises gastric sleeve surgery results and also Dr. Castaneda with her testimonial which includes before and after gastric sleeve photos that look amazing: "As of May 17th 2014, one year after my life changing gastric sleeve surgery in Mexico, I have lost over 100 pounds, I am now 149 lbs and wearing a size 6-8. I am still swimming and working out 6 days a week. No complications or problems, I am able to eat a lot more now but every month I go back to liquids to get back on track. Thank you again for helping me change my life Dr. Castaneda".
Jose A. Castaneda is a specialist in most types of bariatric procedures, such as gastric sleeve, gastric banding, duodenal switch and gastric bypass surgery in mexico, and an avid contributor to his official Facebook page.