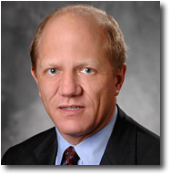 St. Louis, MO (PRWEB) March 24, 2015
Attorneys handling testosterone lawsuit claims nationwide offer new testosterone FDA warning information, in light of a March 2015 Safety Communication.* Testosterone replacement products will now be required to feature a warning on possible health risks including heart attack and stroke, as well as to feature information on the approved uses of the drug. These two points are also the subject of testosterone lawsuits underway as part of MDL No. 2545, according to court documents.**
The FDA Safety Communication on testosterone cautions against the use of testosterone replacement therapy to treat symptoms of aging: "FDA cautions that prescription testosterone products are approved only for men who have low testosterone levels caused by certain medical conditions. The benefit and safety of these medications have not been established for the treatment of low testosterone levels due to aging, even if a man's symptoms seem related to low testosterone."
Testosterone lawsuits allege that pharmaceutical company disease-awareness campaigns have promoted the concept of "Low-T", a condition men can self-diagnose with symptoms such as fatigue, reduced energy, and lowered libido, according to court documents. The lawsuits allege that "Low-T" is an advertising term rather than a true medical condition, and that the concept and accompanying marketing campaigns have resulted in many men taking testosterone who did not have a medical need for the drug, according to court documents.
The FDA testosterone warning states that federal regulators have examined existing studies and consulted with experts in the field, concluding that an "increased cardiac risk"* is a potential side effect of testosterone. In light of this information, the FDA recommends that testosterone therapy should be prescribed only to men who have documented "low testosterone levels caused by certain medical conditions and confirmed by laboratory tests." The FDA warning also recommends that doctors warn patients of the possible cardiovascular risks posed by testosterone replacement therapy, to patients who are new to the drug or are currently taking it.
"With information emerging that testosterone treatment may increase a healthy man's risk of heart attack and stroke, the allegations regarding dishonest advertising methods made by national testosterone lawsuits become particularly serious," explains Jim Onder of the Onder Law Firm. "We expect to continue seeing more testosterone lawsuit claims as Americans are warned of these cardiovascular risks by their doctors."
Lawyers handling testosterone claims for individuals and families around the United States believe that men and the families of men who have suffered stroke, heart attack or another serious health condition while taking testosterone may be entitled to real compensation by filing a testosterone lawsuit. Respected nationwide for its groundbreaking work in drug and product safety litigation against multi-billion dollar corporations, the Onder Law Firm's testosterone lawyers have committed their significant resources to providing expert legal representation to men and the family members of men who believe they may have grounds to file testosterone lawsuits. Individuals and family members of individuals who meet this description are entitled to a no-cost, no-obligation consultation through the firm's Androgel Testosterone Lawsuit Center website.
The Onder Law Firm welcomes testosterone lawsuit or other testosterone case inquiries from law firms in regards to handling them or working as co-counsel.
About The Onder Law Firm
Onder, Shelton, O'Leary & Peterson, LLC is a St. Louis based personal injury law firm handling serious injury and death claims across the country. Its mission is the pursuit of justice, no matter how complex the case or strenuous the effort. The pharmaceutical and medical device litigators at The Onder Law Firm have represented thousands of Americans in lawsuits against multinational conglomerates from products liability for manufacture of defective or dangerous products to deceptive advertising practices. Other firms throughout the nation often seek its experience and expertise on complex litigation. It is also a recognized leader in products liability cases such as window blind cord strangulation. The Onder Law Firm offers information from attorneys handling testosterone lawsuits at http://www.AndrogelTestosteroneLawsuitCenter.com.
*fda.gov/Safety/MedWatch/SafetyInformation/SafetyAlertsforHumanMedicalProducts/ucm436280.htm, "Testosterone Products: Drug Safety Communication - FDA Cautions About Using Testosterone Products for Low Testosterone Due to Aging; Requires Labeling Change to Inform of Possible Increased Risk of Heart Attack And Stroke", 3/3/15
**In Re: Testosterone Replacement Product Liability Litigation - MDL No. 2545