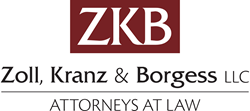 Toledo, OH (PRWEB) July 03, 2014
The FDA is now requiring all testosterone replacement therapy products to have the general warning that these drugs may cause blood clots in the veins (Venous Thromboembolism (VTE)). Currently, the VTE warning is directly linked to polycythemia, which is when there is an increase in the number of red blood cells.
Announced by the FDA June 19, 2014, the more general warning is now required as a result of post market reports that venous blood clots have been found in testosterone therapy victims unrelated to polycythemia. VTE also includes deep vein thrombosis (DVT) and pulmonary embolism (PE) injuries as well.
This warning is among a growing number of serious safety concerns about testosterone replacement therapy drugs. In fact, the FDA mentioned this update is not directly linked to their investigation announced January 2014 and that evaluation is still ongoing. That evaluation involves the risk of stroke, heart attack, and death resulting from testosterone therapy.
In order to protect consumers and obtain relief for people injured by testosterone replacement therapy, Zoll, Kranz & Borgess is actively involved in the TRT investigation and litigation. ZKB currently represents victims of testosterone therapy and has cases filed alleging the injuries mentioned here. Please contact our attorneys for more information about this litigation toll-free at 888-841-9623 or visit our website to have a live chat at http://www.zkblaw.com.