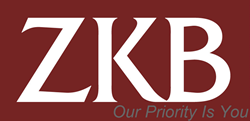 Toledo, Ohio (PRWEB) April 25, 2014
A group of plaintiffs' attorneys representing a variety of victims of testosterone therapy recently submitted a motion with the Federal Judicial Panel on MultiDistrict Litigation (JPML), requesting transfer of all AndroGel product liability cases to a single court (case pending no. 36). The petition says 38 AndroGel cases are currently pending cases in three federal jurisdictions, however the number of filed cases is increasing rapidly and some estimate over 10,000 cases may be filed.
According to the motion, consolidation in an MDL will allow courts to conduct uniform discovery and pretrial practice in front of one federal district court judge. The original motion requests centralization before Judge Matthew F. Kennelly in the Northern District of Illinois, Eastern Division.
As an experienced and strong advocate in pharmaceutical litigation, including the testosterone therapy cases, Zoll, Kranz & Borgess LLC (ZKB) supports consolidation in a single court and has come out in favor of consolidating matters in the Northern District of Illinois. ZKB filed a motion today in support of consolidation. (MDL No. 2545)
The AndroGel product liability litigation alleges testosterone therapy was marketed as a solution to the normal signs of aging rather than hypogonadism, which is what the FDA approved it for. The suits say AbbVie, Inc. and Abbott Laboratories, Inc. (AndroGel's makers) are liable for the heart attacks, strokes, deep vein thrombosis (DVTs), and blood clots that resulted.
Following publication of studies in JAMA, PLOS ONE, and the New England Journal of Medicine showing a correlation between testosterone therapy and strokes, heart attacks, DVT, and death, the FDA announced it is considering a re-evaluation of the safety of testosterone on January 31, 2014.
According to ZKB's petition in support of consolidation of AndroGel testosterone cases, victims of testosterone therapy-related injuries will benefit by coordination because it will lead to consistent results and avoid duplication of common efforts. To learn more about the testosterone lawsuit please reach out to the testosterone lawsuit attorneys at Zoll, Kranz & Borgess on the ZKB website or call toll-free at 888-841-9623.