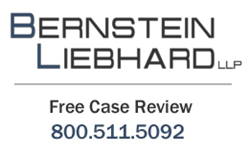 Even though generics are identical to their name brand counterparts, current regulation pertaining to generic drug labeling protects their manufacturers from certain types of legal claims based on a failure-to-warn theory of liability.
New York, New York (PRWEB) April 22, 2015
Testosterone treatment lawsuits (http://www.testosteronelawsuithub.com/) are continuing to move forward in the federal multidistrict litigation now underway in U.S. District Court, Northern District of Illinois. According to a Joint Status Report filed by the parties on April 16th, certain generic drug defendants will seek to have claims involving their testosterone products dismissed on the grounds that they are pre-empted by federal law. The parties are currently in the process of meeting and conferring on a proposed briefing schedule, and plan to seek the Court's guidance regarding a hearing date for oral arguments on the matter. (In re: Testosterone Replacement Therapy Product Liability Litigation - MDL No. 2545)
"Our Firm is representing a number of testosterone lawsuit plaintiffs in this proceeding, and we are not surprised that generic drug defendants are seeking to have claims dismissed. Even though generics are identical to their name brand counterparts, current regulation pertaining to generic drug labeling protects their manufacturers from certain types of legal claims based on a failure-to-warn theory of liability," says Sandy A. Liebhard, a partner at Bernstein Liebhard LLP, a nationwide law firm representing victims of defective drugs and medical devices. The Firm continues to offer free case reviews to men who allegedly experienced dangerous cardiovascular side effects due to low testosterone treatments.
Generic Drug Lawsuits
According to court documents, nearly 1,400 testosterone lawsuits have been filed in the Northern District of Illinois on behalf of men who allegedly experienced heart attacks, strokes and other life-threatening cardiovascular events due to name brand or generic testosterone replacement therapies. All of the claims accuse the drugs' manufacturers of failing to adequately warn patients of these risks, and of wrongly marketing their testosterone therapies as appropriate treatments for low libido, muscle loss, fatigue and other symptoms commonly associated with male aging.
The U.S. Food & Drug Administration (FDA) currently requires generic medications to carry the same label warnings as their name-brand counterparts, and generic drug makers are barred from altering labels on their own. In 2011, the U.S. Supreme Court ruled in Pliva vs. Mensing that generic manufacturers could not be sued for failing to warn patients about their drugs´ risks, since they have no control over the content of their labels. (Pliva v. Mensing, 131 S. Ct. 2567 (2011))*
In 2013, the FDA proposed new regulations that would allow generic manufacturers to make changes to their drugs' labels when they become aware of new information about potential risks associated with their products. The period for public comment on the proposed rule changes is set to close on April 27, 2015.
"This proposed regulation could finally eliminate the current pre-emption on failure-to-warn claims against generic drug manufacturers. The ability to hold drug makers accountable in court is an important incentive to ensure pharmaceuticals companies monitor and adequately warn patients about safety risks," said Sandy A. Liebhard.
Men who allegedly suffered heart attacks, strokes, deep vein thrombosis, pulmonary embolism or other serious cardiovascular events due to their use of low testosterone therapy may be eligible for compensation for medical bills, lost wages and other injury-related damages. To learn more about filing a testosterone treatment lawsuit, please visit Bernstein Liebhard LLP's website. Free, no-obligation legal consultations can be obtained by calling 800-511-5092.
*nytimes.com/2015/03/28/science/makers-of-generic-drugs-challenge-fda-plan-for-updated-warnings.html, The New York Times, March 28, 2015
About Bernstein Liebhard LLP
Bernstein Liebhard LLP is a New York-based law firm exclusively representing injured persons in complex individual and class action lawsuits nationwide since 1993. As a national law firm, Bernstein Liebhard LLP possesses all of the legal and financial resources required to successfully challenge billion dollar pharmaceutical and medical device companies. As a result, our attorneys and legal staff have been able to recover more than $3 billion on behalf of our clients. The National Law Journal has recognized Bernstein Liebhard for twelve consecutive years as one of the top plaintiffs' firms in the country. Bernstein Liebhard LLP is the only firm in the country to be named to this prestigious list every year since it was first published in 2003.
Bernstein Liebhard LLP
10 East 40th Street
New York, New York 10016
800-511-5092
ATTORNEY ADVERTISING. © 2015 Bernstein Liebhard LLP. The law firm responsible for this advertisement is Bernstein Liebhard LLP, 10 East 40th Street, New York, New York 10016, 800-511-5092. Prior results do not guarantee or predict a similar outcome with respect to any future matter.
Contact Information:
Sandy A. Liebhard, Esq.
Bernstein Liebhard LLP
info (at) consumerinjurylawyers (dot) com
http://www.testosteronelawsuithub.com/
https://plus.google.com/115936073311125306742?rel=author