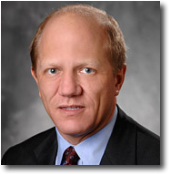 St. Louis, MO (PRWEB) September 18, 2015
The monthly Case Management Conference for MDL 2545, Testosterone Replacement Therapy Products Liability Litigation, was held yesterday, September 17, 2015, according to attorneys representing plaintiffs in the case. The pending multidistrict litigation addresses allegations that testosterone replacement therapy causes serious cardiac incidents including stroke and heart attack, and that the makers of testosterone products knew or should have known of the alleged risks, according to court documents linked to the case.
"Yesterday's case management conference addressed a range of topics, the most noteworthy of which is the ongoing discussion regarding the choice of bellwether cases. This particular case is quite complicated, being that nearly 2,500 plaintiffs are involved in claims against many different pharmaceutical companies. Each of the plaintiffs alleges they or a loved one suffered a serious side effects of a number of different testosterone replacement therapy products. The bellwether trials will focus on allegations of stroke, heart attack and other side effects allegedly linked to Androgel, just one of many of the products in question. Once the bellwether trials are through, we will have a much clearer idea of how the testosterone lawsuits at large will proceed," explained a representative of the Onder Law Firm.
The testosterone lawsuits consolidated in this claim make common allegations against pharmaceutical companies, saying the companies had a responsibility to warn consumers of the health risks they allege are linked to testosterone therapies. Furthermore, the claims allege the pharmaceutical companies not only failed to warn consumers but actively engaged in advertising campaigns aimed at mitigating the risks of testosterone replacement products and encouraging consumers to self-diagnose an allegedly fabricated disease called "Low-T" in advertising materials, according to court documents. Plaintiffs allege the advertising was unfair and manipulative, leading consumers to expose themselves to health risks without clear indication they could benefit from the drug, according to court documents.
Lawyers representing testosterone lawsuits nationwide with are available for consultation to persons who believe they may have legal grounds for a testosterone lawsuit. If you have lost a family member to a heart attack or other cardiac incident and believe testosterone therapies such as Androgel or Testim may have been the cause, contact testosterone lawyers handling national claims to learn about your legal rights.
The Onder Law Firm welcomes testosterone lawsuit case inquiries from law firms in regards to handling them or working as co-counsel.
About The Onder Law Firm
Onder, Shelton, O'Leary & Peterson, LLC is a St. Louis based personal injury law firm handling serious injury and death claims across the country. Its mission is the pursuit of justice, no matter how complex the case or strenuous the effort. The pharmaceutical and medical device litigators at The Onder Law Firm have represented thousands of Americans in lawsuits against multinational conglomerates from products liability for manufacture of defective or dangerous products to deceptive advertising practices. Other firms throughout the nation often seek its experience and expertise on complex litigation. It is also a recognized leader in products liability cases such as window blind cord strangulation. The Onder Law Firm offers information from testosterone lawyers at http://www.AndrogelTestosteroneLawsuitCenter.com.
*MDL -2545, Testosterone Replacement Therapy Products Liability Litigation, U.S. District Court, Northern District of Illinois