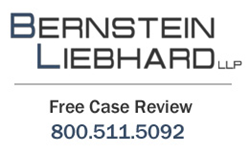 This study is interesting in light of the growing number of testosterone lawsuits involving drugs like AndroGel and Testim. Among other things, the lawsuits claim that direct-to-consumer marketing created demand for these medications.
New York, New York (PRWEB) April 07, 2014
As testosterone treatment lawsuits (http://www.testosteronelawsuitcenter.com/) involving AndroGel, Testim and other prescription low testosterone therapies continue to mount in U.S. Courts, Bernstein Liebhard LLP notes the publication of a new study that raises concern about the impact of direct-to-consumer pharmaceutical advertising. The research, which appears this month in the journal Medical Care, found that doctors were more likely to prescribe a brand name prescription medication when a patient requested the drug by name, even if the requested medication offered no benefits over less expensive alternatives. The authors of the study pointed out that patients are much more likely than ever before to request a name-brand drug due, in part, to the prevalence of direct-to-consumer advertising.*
"This study is interesting in light of the growing number of testosterone lawsuits involving drugs like AndroGel and Testim. Among other things, the lawsuits claim that direct-to-consumer marketing created demand for these medications, even among men who had no medical need for testosterone therapy," says Bernstein Liebhard LLP, a nationwide law firm representing the victims of defective drugs and medical devices. The Firm is currently offering free legal reviews to anyone who allegedly suffered serious cardiovascular problems due to the use of prescription testosterone therapies.
Testosterone Treatment Lawsuits
Court documents indicate that dozens of lawsuits involving low testosterone therapies are currently pending in courts around the country. On March 28th, 2013, a number of AndroGel lawsuit plaintiffs filed a petition with the U.S. Judicial Panel on Multidistrict Litigation seeking the consolidation of all federally-filed claims in a single federal court for pretrial proceedings. According to the petition, at least 30 such claims are pending in federal courts nationwide. (In Re: AndroGel Product Liability Litigation, No. 36, JPML)
In addition to AndroGel, court filings show that a number of testosterone lawsuits have been filed against the manufacturer of Testim. These include two claims that were filed last month in the U.S. District Court, Eastern District of Pennsylvania. (Case Nos. 140301684 and 140302537). Those cases followed the filing of a Testim lawsuit in February in the U.S. District Court, Northern District of California in February. (Case No. No. 14-278)
According to court documents, this litigation has been growing since the U.S. Food & Drug Administration (FDA) announced on January 31, 2014 that it was reviewing the safety of all prescription low testosterone therapies. The FDA acted after two studies indicated the drugs might be associated with an increased risk of heart attacks, strokes and sudden cardiac death in certain men. All of the pending testosterone treatment lawsuits were filed on behalf of men who allegedly suffered heart attacks, strokes, heart failure, dangerous blood clots, and other serious cardiovascular problems due to their use of low testosterone therapies.
Court records indicate that testosterone lawsuits claim that the manufacturers of these medications created demand for their products via the use of aggressive direct-to-consumer advertising that encouraged men to seek treatment for low sex drive, fatigue and other symptoms merely associated with aging, despite the fact that the medications are only approved to treat men who suffer from low testosterone due to an underlying medical issue. The lawsuits attribute the rapid growth in the use of testosterone therapy to this so-called "disease mongering," and further claim that these tactics caused many men to be prescribed testosterone treatments in the absence of a true medical need.
Patients who suffered serious heart problems allegedly related to the use of AndroGel, Testim, or other low testosterone therapies may be entitled to compensation for their injury-related damages. To learn more about the litigation involving prescription testosterone medications, please visit Bernstein Liebhard LLP's website. Free, no-obligation legal consultations can be obtained by calling 800-511-5092.
*http://journals.lww.com/lww-medicalcare/Abstract/2014/04000/Effects_of_Patient_Medication_Requests_on.3.aspx, Medical Care, April, 2014.
About Bernstein Liebhard LLP
Bernstein Liebhard LLP is a New York-based law firm exclusively representing injured persons in complex individual and class action lawsuits nationwide since 1993, including those who have been harmed by dangerous drugs, defective medical devices and consumer products. The firm has been named by The National Law Journal to the Plaintiffs' Hot List, recognizing the top plaintiffs firms in the country, for the past 12 consecutive years. Bernstein Liebhard LLP is the only firm in the country to be named to this prestigious list every year since the list was first published in 2003.
Bernstein Liebhard LLP
10 East 40th Street
New York, New York 10016
800-511-5092
ATTORNEY ADVERTISING. © 2014 Bernstein Liebhard LLP. The law firm responsible for this advertisement is Bernstein Liebhard LLP, 10 East 40th Street, New York, New York 10016, 800-511-5092. Prior results do not guarantee or predict a similar outcome with respect to any future matter.
Contact Information:
Felecia L. Stern, Esq.
Bernstein Liebhard LLP
info (at) consumerinjurylawyers (dot) com
http://www.testosteronelawsuitcenter.com/
https://plus.google.com/115936073311125306742?rel=author