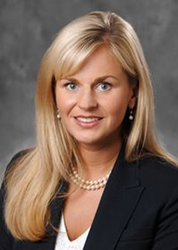 St. Louis, MO (PRWEB) June 25, 2014
An important testosterone lawsuit news update is now available at The Onder Law Firm's Androgel Testosterone Lawsuits website, say national attorneys handling testosterone lawsuits for cases of heart attack and stroke. The news update concerns a new FDA testosterone warning*, requiring that product labels for approved testosterone products caution users of the risk of venous blood clots.
Blood clots in the veins from testosterone drugs were previously thought to be caused only by polycythemia, or an increase in red blood cells that occurs rarely in patients using testosterone replacement therapies. The new FDA testosterone warning states that cases of venous blood clots have been detected in persons who do not have polycythemia, meaning the risk of venous blood clots and related health problems such as deep vein thrombosis and pulmonary embolism are more general and widespread than previously thought. The June 19, 2014 FDA testosterone warning expands the warning that will be found on each product's label.
Health risks caused by testosterone replacement therapies have been the subject of multiple FDA warnings; two have been issued this year, on January 31, 2014 and June 19, 2014. The first FDA testosterone warning** this year concerned arterial blood clots, which can result in cardiovascular problems such as heart attack and stroke. That FDA testosterone warning cited two recent studies indicating that men taking testosterone replacement therapy may face a higher risk of heart attack, stroke, and general cardiovascular problems – as high as two- to three-times the risk faced by a man not using testosterone boosting drugs. The FDA launched an ongoing study to better understand the possible link between testosterone and heart attack and stroke.
Testosterone is a natural hormone produced by the body in varying quantities throughout the natural life cycle of a man. The peak of testosterone production is hit typically during the middle of life, and lower levels are natural as a man ages. Testosterone replacement products have been approved by the FDA only to treat men who have been diagnosed with hypogonadism and suffer from related medical problems. The natural and gradual decline of serum testosterone is not an approved reason for taking testosterone replacement therapies.
Following the January 2014 testosterone FDA warning on arterial blood clots, heart attack, and stroke, numerous testosterone lawsuits were filed against drugmakers for failing to warn consumers of the potential for serious side effects from testosterone replacement therapy. At this time, court documents*** show that more than 45 testosterone lawsuits have been filed in U.S. District Courts. Testosterone lawsuits are now being compiled in the Northern Illinois U.S. District Court in Chicago as In re: Testosterone Replacement Therapy Products Liability Litigation, Case MDL 2545. These consolidated Testim lawsuits will only consider complaints regarding conditions caused by arterial blood clots, such as heart attack and stroke, but will include similar complaints for any testosterone replacement product.
Comprehensive testosterone lawsuit news and information is provided by national product and family safety attorneys at The Onder Law Firm. Located in St. Louis, this testosterone lawyer group is distinguished by its success representing individuals against large entities in major pharmaceutical, product liability, and personal injury lawsuits. Individuals who believe they may have grounds to file a testosterone lawsuit related to heart attack or stroke may contact the firm for a free testosterone lawsuit case review by completing an online contact form at the firm's website.
No amount of money can compensate families effectively for the loss of loved one, but filing a testosterone lawsuit can put pressure on a large pharmaceutical company to ensure the safety of its products. Lawyers representing national testosterone lawsuits at The Onder Law Firm believe qualifying persons may be entitled to real compensation by filing a lawsuit. Attorneys handling national testosterone lawsuits offer no-cost, no-obligation case review to persons or family members of those who have suffered heart attack, stroke, or another serious health problem possibly related testosterone replacement therapy. For more testosterone lawsuit news and information, contact the firm via its website.
The Onder Law Firm welcomes testosterone lawsuit inquiries from law firms in regards to handling them or working as co-counsel.
About The Onder Law Firm
Onder, Shelton, O'Leary & Peterson, LLC is a St. Louis based personal injury law firm handling serious injury and death claims across the country. Its mission is the pursuit of justice, no matter how complex the case or strenuous the effort. The pharmaceutical and medical device litigators at The Onder Law Firm have represented thousands of Americans in lawsuits against multinational conglomerates from products liability for manufacture of defective or dangerous products to deceptive advertising practices. Other firms throughout the nation often seek its experience and expertise on complex litigation. It is also a recognized leader in products liability cases such as window blind cord strangulation. The Onder Law Firm offers news and information from testosterone attorneys at http://www.AndrogelTestosteroneLawsuits.com.
*fda.gov/drugs/drugsafety/ucm401746.htm
**fda.gov/Safety/MedWatch/SafetyInformation/SafetyAlertsforHumanMedicalProducts/ucm384225.htm
***jpml.uscourts.gov/sites/jpml/files/MDL-2545-Initial_Transfer-05-14.pdf