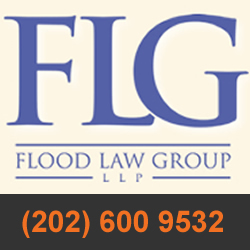 Results from two recent studies suggest testosterone therapy may increase the risk for heart attack, stroke or death in some men
Washington D.C. (PRWEB) March 15, 2014
Flood Law Group announced today that they are now actively investigating claims related to heart attacks sustained by men after undergoing treatment for low testosterone, colloquially known as "Low T."
According to a drug safety announcement released by the FDA (FDA evaluating risk of stroke, heart attack and death with FDA-approved testosterone products, 1/31/2014), the organization is actively investigating the risk of heart attack, stroke, and death in men who have taken FDA-approved testosterone products. According to the announcement, the investigation was prompted after two separate studies suggested that men who underwent testosterone therapy suffered an increased risk for cardiovascular events."
The FDA announcement also noted that none of the FDA approved testosterone products examined have been approved for use in men with low testosterone, but are otherwise lacking an associated medical condition.
One of the studies, published in the November 2013 issue of the Journal of the American medical Association (Association of Testosterone Therapy With Mortality, Myocardial Infarction, and Stroke in Men With Low Testosterone Levels, 11/6/2013), reported a 30 percent increase in the risk for stroke, heart attack and death in men aged 60 or older who had been prescribed testosterone, as opposed to those who had not.
A more recent study funded by the National Institute of Health (NIH) and published in the journal PLOS ONE (Increased Risk of Non-Fatal Myocardial Infarction Following Testosterone Therapy Prescription in Men, 1/29/2014), researchers reported that taking testosterone can more than double the risk of a heart attack in men aged 65 and up, and nearly triple the risk in younger men with known heart disease.
In light of the recent studies, and the FDA announcement, Flood Law Group is now actively investigating legal claims on behalf of men who suffered a stroke or cardiovascular event after undergoing testosterone Therapy.
"Results from two recent studies suggest testosterone therapy may increase the risk for heart attack, stroke or death in some men," said Christopher Brown, Director of Communications at Flood Law Group. "We are actively investigating lawsuits on behalf of men who were treated with testosterone replacement therapy and who have suffered heart attacks or stroke."
If you or a loved one has suffered a heart attack or stroke after undergoing testosterone therapy and are considering legal action, please contact the legal professionals at Flood Law Group for a thorough investigation of your claim.
About Flood Law Group
Flood Law Group, LLP is an experienced litigation firm, serving injured persons and families across the nation. They handle complex cases involving asbestos litigation, pharmaceuticals, defective medical devices, medical malpractice, birth injuries and more. Flood Law Group, LLP is also one of the top law firms in the nation to handle serious injuries and wrongful death.
For more information, visit: floodlawgroup.com