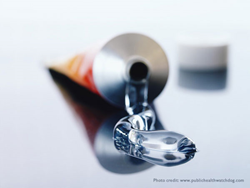 New York, New York (PRWEB) August 27, 2014
Pharmaceutical product liability lawyer Michael Blom of the national personal injury and wrongful death law firm Levy Konigsberg LLP, with offices in New York, New Jersey, and Georgia, explains legal rights of men who may have suffered a cardiovascular event as a result of taking Testosterone.
According to the article posted on the firm's website, Testosterone is a steroid hormone from the androgen group. It is secreted primarily by the testes of males and also small amounts by the adrenal glands. Testosterone is responsible for the development of the testes and prostate, as well as promotion of male sexual characteristics such as increased muscle, bone mass, and growth of body hair.
Attorney Blom, who has also posted a video on the subject, explains that symptoms of a testosterone deficiency may include decreased sex drive, erectile dysfunction, depressed mood, fatigue and loss of energy, and difficulty with memory and concentration. Men may experience a decrease in muscle mass and body hair, and increased body fat. A testosterone deficiency is confirmed with blood work. Testosterone Replacement Therapy (TRT) is used to treat hypogonadism, where there is a deficiency or absence of endogenous testosterone (produced within the body). The testes may not be producing enough testosterone or the hypothalamus and pituitary glands in the brain may not be secreting enough hormones to signal the testes to make testosterone. Prescription testosterone includes patches, topical gels, underarm topical solutions, pellets, and intramuscular injections.
Two recent scientific studies and other medical literature indicate a possible link between the use of testosterone and an increased risk of cardiac death, myocardial infarction, or MI (heart attack), and stroke (1), (2). Injuries may also include pulmonary embolism, or PE (blood clot in artery of the lungs), deep vein thrombosis, or DVT (blood clot in a deep vein, usually the legs), venous thromboembolism (blood clots in the veins, including DVT and PE), central venous thrombosis (blood clot that forms in the brain), retinal venous occlusion (blood clot in the retinal eye vein), and others.
In January, the FDA issued a drug safety communication regarding testosterone products and an increased risk of cardiovascular events, and will communicate the final conclusions and recommendations when the evaluation is complete (3).
In June, the FDA announced they will require manufacturers to include a more general warning about the risk of blood clots in the veins (4). The risk of venous blood clots are already included in the labeling as a possible consequence of polycythemia, an abnormal increase in red blood cells that sometimes occurs with TRT. But, there have been post market reports of venous blood clots unrelated to polycythemia. The new change is to ensure the risk is described consistently in the labeling of all testosterone products. This new warning is not related to the FDA's ongoing evaluation of the possible risk of stroke, heart attack, and death.
The pharmaceutical product liability team at Levy Konigsberg LLP has established a 24/7 hotline for men who suffered a cardiovascular event while they were taking prescription TRT. They can reach the firm toll-free number at (800) 988-8005 or visit the firm's website at http://www.levylaw.com to request a free case evaluation.
(1) The Public Library of Science, Jan. 29, 2014:
http://www.plosone.org/article/info:doi/10.1371/journal.pone.0085805
(2) The JAMA Network, Nov. 6, 2013: http://jama.jamanetwork.com/article.aspx?articleid=1764051#Abstract
(3) FDA, Jan. 31, 2014:
http://www.fda.gov/Safety/MedWatch/SafetyInformation/SafetyAlertsforHumanMedicalProducts/ucm384225.htm?source=govdelivery&utm_medium=email&utm_source=govdelivery
(4) FDA, June 19, 2014: http://www.fda.gov/Drugs/DrugSafety/ucm401746.htm