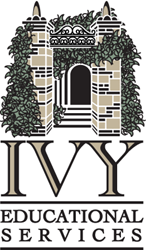 We are thrilled to have someone with Amy's stellar reputation joining our firm full-time.
Fanwood, NJ (PRWEB) May 08, 2014
Ivy Educational Services welcomes Amy Shapiro, a professional with 15 years of experience in the college counseling field, to its team. Shapiro will begin her new position on July 1, 2014. This hiring decision is in line with Ivy Ed's decision to expand its college counseling department.
Prior to joining Ivy Educational Services, Shapiro served as Director of College Counseling at Newark Academy in Livingston, NJ for four years. Previously Shapiro was Director of College Guidance at Little Red School House & Elisabeth Irwin High School (LREI), an independent school in New York City, for 10 years. Finally, Shapiro brings her experience as a curriculum developer and Director of College Admissions Programs for Kaplan's national headquarters to the Ivy Educational Services counseling team.
"We are thrilled to have someone with Amy's stellar reputation joining our firm full-time. People are impressed we were able to get her," says Nicole Oringer, Founder and Partner of Ivy Ed.
Shapiro is qualified to assist a wide range of students, from those who are looking for appropriate lists of colleges, to students requiring full college counseling services. Shapiro will also help students with college essays and conduct initial consultations concerning college lists and admissions. The SAT and ACT test prep and college counseling center aims to lessen the stress of the college admissions process by helping students make confident and informed decisions.
About Ivy Educational Services
A test-prep expert and a college counselor created Ivy Educational Services to help students navigate the stressful prep school and college admission process. At Ivy Ed, counselors and tutors collaborate to customize and integrate academic support, test prep (SAT, ACT, SAT subject tests, AP, IB, ISEE, SSAT, COOP, TOEFL, GRE, LSAT, GMAT), FlexSchool, English as a second language, post-college career counseling, college and prep school lists, and essays and applications (prep, college, and graduate). For more information, visit ivyed.net.