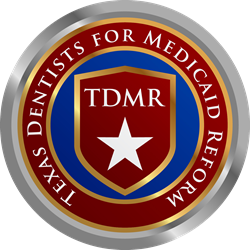 The TDMR website has now received over 28,000 visits.
Austin, Tx (PRWEB) February 21, 2014
Since January of 2013, Texas Dentists for Medicaid Reform have been providing information for Texas dentists about Medicaid provider due process rights issues in Texas. The TDMR website has now received over 28,000 visits.
TDMR has again added a number of important stories and commentaries to their website this February.

The Austin American Statesman Questions State Handling of Medicaid Ortho Debacle
Texas Attorney General's Office Reacts to Affiliated Computer System's Suit
Dentists Take Texas Medicaid and Healthcare Partnership to Court for Alleged Damages Over Orthodontic Billings
TDMR has also been following a number of relevant new stories from other news organizations relating to Medicaid and/or Texas.
TDMR again invites interested individuals to explore the issues in these stories by visiting the TDMR website and also our YouTube channel.
About TDMR
Texas Dentists for Medicaid Reform is organized by dentists who are concerned about the future of dental care for the over three million Texas children eligible for Medicaid and how dental Medicaid providers are treated within the Texas Medicaid system. Since its inception in late 2012, TDMR has presented testimony before both House and Senate legislative committees and actively pursued the passage of legislation providing due process rights for all Medicaid providers. Such legislation was signed into law by Gov. Perry in June of 2013 and came into effect September 1st, 2013.