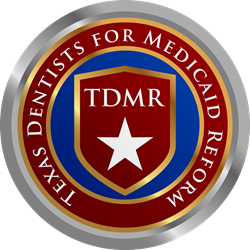 Austin, Tx (PRWEB) April 30, 2014
In April, Texas Dentists for Medicaid Reform posted a number of informative articles on the continuing travails of Medicaid dental providers and the Texas Health and Human Rights Commission.
The articles include:

ACS/Xerox, Operating in Texas as TMHP, Sued in Nevada for Obamacare Foulups
Texas Health and Human Services Commission (HHSC) "Judge" Denies Disqualification of HHSC "Judge"
Texas Did Not Report Excess Contractor Profits In Accordance With Federal Regulations
American Association of Orthodontists Updates Definition of "Medically Necessary" Care to Include "Emotional Well-being"
Jack Stick, HHSC Chief Counsel, DWI Hearing Now May 12th
TDMR also published a lengthy opinion piece by Austin administrative attorney Jason Ray on Texas Medicaid entitled "The Other Side of the Texas Medicaid Orthodontic Fraud Debate."
Mr. Ray was admitted to Texas Bar in 1997 and is Board Certified in Administrative Law. He received his law degree from Texas Tech University School of Law, Lubbock, in 1996.
About TDMR
Texas Dentists for Medicaid Reform is organized by dentists who are concerned about the future of dental care for the over three million Texas children eligible for Medicaid and how dental Medicaid providers are treated within the Texas Medicaid system. Since its inception in late 2012, TDMR has presented testimony before both House and Senate legislative committees and actively pursued the passage of legislation providing due process rights for all Medicaid providers. Such legislation was signed into law by Gov. Perry in June of 2013 and came into effect September 1st, 2013.