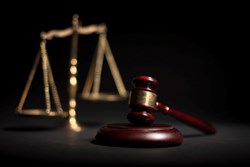 Austin, Tx (PRWEB) September 09, 2013
Texas Dentists for Medicaid Reform have posted to their website a ruling made September 5th by SOAH Administrative Law Judge Roy G. Scudday that Christine Ellis and her qui tam lawyers have no standing to appear in a hearing regarding a Texas Health and Human Services Commission Office of Inspector General payment hold placed on National Orthodontix LLC, out of El Paso. (SOAH docket number 529-13-1021) Court documents show that National Orthodontix had its Medicaid payments put under hold in February of 2012 for "credible allegations of fraud."
The ruling states, "Inasmuch as Respondent (OIG) has conceded that the recovery of overpayments and administrative penalties are not the subject of the instant proceeding, and the Relator (Ellis) has no rights in a payment hold proceeding under subchapter C, the ALJ concludes that Relator has no standing to participate as a party in this payment hold proceeding."
An analysis of the ruling and its implications along with the ruling are available here.