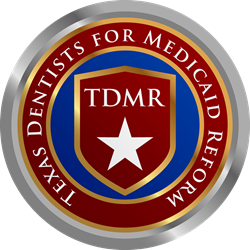 May has proven to be the busiest month to-date for dental Medicaid issues in Texas.
Austin, Tx (PRWEB) May 31, 2014
May has proven to be the busiest month to date for dental Medicaid issues in Texas.
Traffic to the TDMR.org website has tripled from last May which marked the end of the Texas legislative session. This month saw some 7,500 visitors to the website.
Here are some of the stories TDMR published in May:

HHS-OIG Says $6.7 Billion Wasted Nationwide on Medicare Based on 657 Claims [source: Texas Public Radio
Draft Texas Health and Human Services System Strategic Plan 2015–2019 [source: THHSC release
HHSC Has A Costly History of Botched Contract Management [source: texasobserver.org/2462-what-hawkins-knew-the-states-health-czar-is-blaming-accenture-for-a-program-he-was-told-would-likely-fail/ [Texas Observer __title__ ]]
Lawsuits: State "protected" bad contractor | Statesman Investigates Blog [source: statesman.com/weblogs/investigations/2014/may/16/lawsuit-state-protected-bad-contractor/ [Austin American Statesman __title__ ]]
Dentists Intervene in State's Fraud Suit Against Xerox, Allege Conspiracy [source: tdmr.org/wp-content/uploads/RGV-Plea-in-Intervention.pdf [Travis County District Court __title__ ] CAUSE NO. D-1-GV-14-000581]
Statesman Exposes Due Process Abuse Against Medicaid Dentists [source: statesman.com/news/news/dentists-must-first-pay-tens-of-thousands-for-thei/nfswT/ [Austin American Statesman __title__ ]}
Jack Stick, HHSC Chief Counsel, DWI Saga Continues – Next Hearing Date June 18th [source: Travis County Criminal Court Cause Number C-1-CR-12-215275]
State of Texas Files Legal Action to Recover Fraudulent Medicaid Payments from Xerox
[source: Texas Office of Attorney General press release
HHSC Cancels Xerox Medicaid Contract [source: Texas Health and Human Rights Commission press release
Faulted in Medicaid Fraud, Company Keeps Contract – NYTimes.com [source: nytimes.com/2014/05/02/us/faulted-in-medicaid-fraud-company-keeps-contract.html?action=click&module=Search&region=searchResults&mabReward=relbias%3As&url=http%3A%2F%2Fquery.nytimes.com%2Fsearch%2Fsitesearch%2F%3Faction%3Dclick%26contentCollection%3DU.S.%26region%3DTopBar%26WT.nav%3DsearchWidget%26module%3DSearchSubmit%26pgtype%3Darticle%23%2Fbecca%2Baaronson%2F30days%2F [NY Times __title__ ]]
When is a State Contract Too Big to Fail? | The Texas Tribune [source: texastribune.org/2014/05/02/when-texas-state-contract-too-big-fail/ [Texas Tribune __title__ ]]
Company That OK'd Unnecessary Braces Kept Its Contract | The Texas Tribune [source: tdmr.org/company-that-okd-unnecessary-braces-kept-its-contract-the-texas-tribune/ [Texas Tribune __title__ ]]
About TDMR
Texas Dentists for Medicaid Reform is organized by dentists who are concerned about the future of dental care for the over three million Texas children eligible for Medicaid and how dental Medicaid providers are treated within the Texas Medicaid system. Since its inception in late 2012, TDMR has presented testimony before both House and Senate legislative committees and actively pursued the passage of legislation providing due process rights for all Medicaid providers. Such legislation was signed into law by Gov. Perry in June of 2013 and came into effect September 1st, 2013.