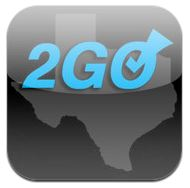 Health Inspectors in Texas Go Mobile
Orange County, CA (PRWEB) March 04, 2014
Inspect2GOTX is a demonstration application for environmental and consumer health inspectors. The software can be downloaded from Apple's app store, without charge, for use on iPad. Give it a test run by visiting this web page (http://www.inspect2go.com/tx/) and clicking to the app store link. The app is "Native", residing on the iPad, and functions without the need for internet connectivity.
The company also offers Windows (Surface Pro, etc.) and Android (Samsung Galaxy, etc.) health inspection software. However, the free trial is only for iPad. The trial generates a PDF for each report directly from the iPad. Inspect2GOTX does not include Inspect2GO's more advanced functions, such as the cloud database or web-based inspection management portal.
INSPECT2GOTX SECTIONS

Consumer Health
Environmental Inspection For Child Care Facilities
Temporary Food Service Inspection Report
Retail Establishment Inspection Report
Retail Establishment Inspection Report Page Two
DEMONSTRATION ONLY
Inspect2GOTX is for DEMONSTRATION PURPOSES ONLY, and is NOT to be used for actual health inspections. Prior to using Inspect2GOTX, see legal disclaimer (http://www.inspect2go.com/legal/). For an application tailored to your health department needs, contact Inspect2GO directly.
About Inspect2GO
Inspect2GO, Inc., (http://www.inspect2go.com) offers environmental health inspection software to municipalities nationwide. Inspect2GO's comprehensive software solution consists of 3 components; mobile app, cloud database and web-based office software. Restaurant inspection and other environmental health (EH) audits are performed via the mobile application. The "native" mobile app functions on an iPad, Android tablet or Windows mobile device without an internet connection. The mobile app then syncs with Inspect2GO's cloud database (or the customer's server). Web-based office software is used to manage the process. Users can schedule inspections, view facility history, reference health codes, print permits, search and generate custom reports all within one comprehensive software package. Inspect2GO tailors its software to meet the unique regulatory needs of each municipality.