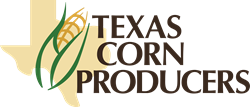 FORT WORTH, TEXAS (PRWEB) November 06, 2014
To say that NASCAR has one of the most intense fan bases in sports would be an understatement. With that same kind of passion, corn farmers in the Lone Star State brought their message about the benefits of American Ethanol to racing fans at Texas Motor Speedway with one of the largest E15 promotions of the year.
During the promotional event, held during the Oct.31-Nov.2 NASCAR race weekend, Texas Corn Producers and American Ethanol volunteers helped man the Biofuels Mobile Education Center on the midway and conducted a campground promotion. Fans also had the opportunity to get up close and personal with Austin Dillon's American Ethanol Sprint Cup car or try their hand at driving the American Ethanol racecar simulator. In addition to the midway and campground fan interaction, race fans also had the opportunity to enjoy the Loud and Proud Pre-Race Show Fueled by American Ethanol. Not only was branding visible to concert-goers, but it could also be seen throughout the weekend on everything from flags to a promotional video.
"NASCAR races are a great opportunity for Texas corn farmers to make a connection with the public and speak with them about the importance of the ethanol market," Scott Averhoff, the Texas Corn Producers Board chairman from Waxahachie, says. "It also gives Texas Corn Producers an opportunity to dispel any myths and misinformation that consumers might have heard while giving them to the chance to ask their own questions."
One unique aspect of the races is connecting American Ethanol with something a NASCAR fan can always support: their driver. For a few NASCAR fans, the experience provided by the promotion was truly unforgettable.
"I'm a huge Austin Dillon fan because of the fact that he supports American agriculture," Cathy Patterson, a NASCAR fan from Houston, says. "Having the opportunity to see the car and sit in the place of my favorite driver was a truly unforgettable experience."
With Texas Motor Speedway being the Sprint Cup chase's largest attended event, it was a premier opportunity to further expose fans to American Ethanol, and its valuable role to Texas agriculture and the farmers producing their food, fiber and fuel.
###
The Texas Corn Producers serve the state's corn farmers through two organizations, the Texas Corn Producers Board and the Corn Producers Association of Texas. TCPB is a statewide board funded by a voluntary checkoff program. Checkoff funds are used for research, education and promotion to further the corn industry in Texas, and to create better marketing opportunities for producers. CPAT is the legislative arm of Texas corn producer representation on both state and national level. CPAT's mission is to build a strong organizational support system for corn that will represent the interests and concerns of producers from all regions of Texas.
For more information, visit http://www.TexasCorn.org.