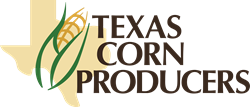 LUBBOCK, Texas (PRWEB) September 02, 2014
With USDA-Risk Management Agency releasing additional resources on the Supplemental Coverage Option last week, Texas Corn Producers encourages farmers to begin evaluating insurance and farm program options.
SCO, which is a provision of the 2014 farm bill, is a county-level policy endorsement that covers a portion of the deductible of the underlying crop insurance policy. SCO is administered by USDA-RMA, and is available for corn, cotton, grain sorghum, rice, soybeans, spring barley, spring wheat, and winter wheat in select counties.
CLICK HERE to access a map of the state of Texas highlighting the SCO availability for corn. A U.S. map, which was made available Aug. 26, of all areas and crops with 2015 SCO availability can be accessed HERE.
USDA-RMA has also released a crop insurance decision tool that farmers may find useful when evaluating insurance and farm program options. This tool is available on the USDA-RMA website HERE.
The Agricultural and Food Policy Center at Texas A&M University has released the preliminary version of its farm bill decision aid tool for farmers. The tool is now available online through the AFPC website, https://afpc.tamu.edu/models/decisionaid.php. The AFPC developed the decision aid with financial assistance from the USDA, TCP, and others.
Farmers are reminded that this is a preliminary version of the tool, and has not been finalized to incorporate the final rules, which are yet to be released by USDA-FSA. However, this initial version will integrate with the AFPC's final version of the decision aid that will be done in coordination with the USDA. This fluid integration will keep farmers from having to enter their data into the decision tool a second time once it is finalized. Further details about the farm bill decision aid are available HERE.
TCP encourages producers to begin reviewing these online tools and working to determine the insurance and farm programs that work best with their farms. Taking these steps now will enable farmers to be well informed when the USDA-Farm Service Agency announces the sign up period for the 2014 farm bill programs.