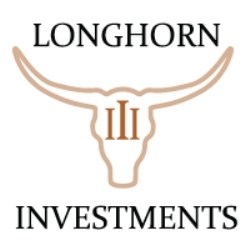 To have done over 750 loans at over sixty million dollars in just over five years is very exciting.
Dallas, TX (PRWEB) August 29, 2013
Longhorn III Investments, LLC of Dallas, Texas is the leading source for private financing for serious real estate investors. Longhorn III Investments is here to be your hard money lending partner whether your investment strategy is to flip or to hold as a rental. Rehab loans and hard money loans are currently being offered on residential and commercial investment properties in Texas and Missouri.
"It's been great to see the growth of this company. When we first started this business we had no idea where it was going to lead. To have done over 750 loans at over sixty million dollars in just over five years is very exciting. We can't wait to see where the next 5 years will take us," said Michael Hoffman, Principal of Longhorn III Investments, LLC and fund manager of Trident Realty Investments. "We started in this business with our own money and then went out to family and friends to grow the business. However, to do more loans we needed more capital and thus we started working with investors. Now we have over 100 investors who are making over double digit returns from investing in our hard money lending program."
Not all hard money lenders are the same. Longhorn III Investments, LLC is your lending partner in real estate investments! Their experience, expertise and access to sister companies that deal with title, legal and/or accounting services make Longhorn one of the best additions to your real estate investing power team. Longhorn is not just a great rehab lender, they are a one stop shop for all real estate investing services which makes them a unique partner that most other companies can't compete with. Longhorn currently does Texas hard money loans, Missouri hard money loans, and North Carolina hard money loans. Call them for pre-approval today or visit: http://www.LonghornInvestments.com .
"With the growth of Longhorn Investments we have decided to focus on real estate related businesses," stated Merrill Kaliser, Principal of Longhorn III Investments. "We have seen such success with Longhorn and the other affiliate businesses that Mike and I do not concentrate on our law practice. We use our legal expertise to build and grow our hard money loan business, our private equity fund called Trident Realty Investments, and a sister company that has acquired, rehabbed and leased over $50 Million in single family residences. It seems like every year we are hitting a new milestone and new opportunities are continually opening up. It's an exciting time for us, our employees and our investors."
About Longhorn III Investments, LLC
Longhorn III Investments, LLC corporate office is located at 17950 Preston Road, Suite 230 Dallas, Texas 75252. Longhorn III Investments currently does hard money loans in Texas, hard money loans in Missouri and hard money loans in North Carolina and has access to almost $22MM in capital to lend from its sister private equity fund, Trident Realty Investments, LLC.