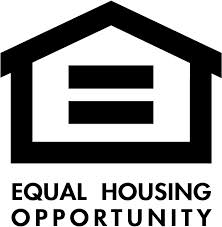 From technology to oil and everything in between, companies are attracted to the low cost of living and rent in Texas and this is going to continue to bring more major businesses to the state's landscape
Dallas, TX (PRWEB) August 05, 2014
Texas' economy has attracted various companies to bring their headquarters to the Dallas-Fort Worth region, but home buyers don't have to wait until major corporations open their doors to reap the benefits. Prudential Texas Properties reports, citing data released by the Texas Workforce Commission, the state's economy added 19,100 jobs in June, bringing the state's seasonally adjusted unemployment rate to 5.1 percent.
Texas ranked No. 4 in job growth in June throughout the nation, although the growth slowed down in April and May. June posted stronger-than-expected growth throughout the nation, and Texas is standing out amongst the rest of the competition, leading with 371,000 added jobs in the past 12 months.
"From technology to oil and everything in between, companies are attracted to the low cost of living and rent in Texas and this is going to continue to bring more major businesses to the state's landscape," says DD Flynn, VP of Marketing at Prudential Texas Properties. "It seems as though the rest of the nation is finally picking up on the secret of North Texas and all that this area has to offer."
Click here for a 60-second Plano home market update.
And because of this growth, the housing market continues to post major gains, especially in areas like Plano where Toyota, FedEx and more are planning to open shop in the community.
"Because North Texas is so sprawling, growth doesn't have a halting point anytime soon. From downtown Dallas to the surrounding suburbs, there's so much room to grow," Flynn continued.
©2014 BRER Affiliates LLC. An independently owned and operated broker member of BRER Affiliates, LLC. Prudential, the Prudential logo and the Rock symbol are registered service marks of Prudential Financial, Inc. and its related entities, registered in many jurisdictions
worldwide. Used under license with no other affiliation with Prudential. Prudential Texas Properties is an independently owned and operated member of BRER Affiliates LLC. Equal Housing Opportunity.