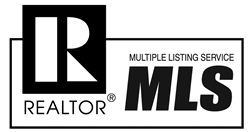 And it's just a never ending cycle. People see the successful markets here so they move, which boosts the market even more
Dallas, TX (PRWEB) May 07, 2014
It only takes a short drive around the greater-Fort Worth region to see the growth that has taken place in the last few years. Prudential Texas Properties reports that 2014 is set to be another banner year for North Texas in commercial, residential and retail real estate.
Henry S. Miller released its 45th Annual Trends Report that looked at 2013 trends in the real estate market and forecasted conditions for 2014 in corporate, hospitality, retail and industrial real estate.
Demand and new construction have both been promising for all sectors of the real estate market, but supply is the overarching concern, which is also the case for residential real estate. According to Altos Research, a California-based real estate analytics company, there are only about 2,134 available properties in Fort Worth as of April 25.
"The Dallas-Fort Worth region has been among the top performing in various sectors, and it's because of this that more and more people and companies are unpacking their bags in North Texas, says DD Flynn, VP of Marketing with Prudential Texas Properties. "And it's just a never ending cycle. People see the successful markets here so they move, which boosts the market even more."
Click here for a 60-second Fort Worth home market update.
In Fort Worth, the high demand for homes has pushed the median single-family home value up to its highest point seen in the past year. As of April 25, it was marked at $159,576 for the weighted 90-day average, yet the seven-day average outstretched the $167,000 mark.
At the same rate, Altos' Market Action Index, which uses 30 as the neutral zone to determine whether a market fares more toward sellers or buyers, has been trending further upwards into seller's territory. Most recently marked at 38.02, the index was at its highest point seen in the past year, showing the increasing potential of Fort Worth real estate.
©2014 BRER Affiliates LLC. An independently owned and operated broker member of BRER Affiliates, LLC. Prudential, the Prudential logo and the Rock symbol are registered service marks of Prudential Financial, Inc. and its related entities, registered in many jurisdictions worldwide. Used under license with no other affiliation with Prudential. Prudential Texas Properties is an independently owned and operated member of BRER Affiliates LLC. Equal Housing Opportunity.