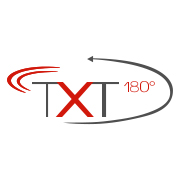 In the past we offered our 500 message plan for only $1 but with this new trial offer there is absolutely no charge, or commitment, to try it out!
St. George, UT (PRWEB) October 24, 2016
Text messaging has become one of the most popular and effective forms of communication. Whether it's a football coach letting the players know a practice was canceled or a large corporation announcing a new holiday sale, sending a group text message is the fastest way to spread the word. Text marketing statistics show that 98% of texts are read and 90% of those are read within 3 minutes! No one can call an entire football team in 3 minutes.
Some business owners think they are too old and texting is too hard for them, not with a group texting software like TXT180.com. Accounts are managed online and can be accessed from any computer, smartphone, or tablet. If the business owner can open a browser and use a keyboard they can run a mobile marketing campaign. TXT180 has long been a low-cost leader in the sms messaging industry, with extremely competitive sms pricing, but they understand that people like to try it before they spend any money. That is why they are now offering a 15-day free trial with 100 messages. Support manager Stephanie B. says, "We have a lot of people that call in and they don't really know how it works but they are interested in giving it a try. In the past we offered our 500 message plan for only $1 but with this new trial offer there is absolutely no charge, or commitment, to try it out!"
Trial users have access to all TXT180 features except the import feature and API. TXT180 has a very robust feature set including a full-featured scheduling system, drip message campaigns, text-to-win and text-to-vote options, two-way messaging, and a one-time informational text campaign known as text-for-info. TXT180 is always looking to improve and meet the needs of their customers. TXT180 offers a lot of resources and information about text marketing uses on their blog.
New features coming soon include an auto-refill option that will let users choose a message bundled to add to the account if it goes below a set balance. This ensures that customers never run out of messages and miss valuable opt-ins. Another new feature TXT180 will be adding soon is the ability to have multiple-user logins on one account. With this option the account owner can give office staff access to the dashboard to schedule and send messages, without giving them access to billing information or the ability to make charges to the card on file.
TXT180 also offers a white-label reseller program. A reseller is someone that wants to run their own business, offering text marketing services to other businesses and organizations. The TXT180 sms reseller program includes all features offered to TXT180 clients. Potential resellers can use this trial offer to get familiar with the service before reselling it to others. Visit TXT180.com to get started today!
About TXT180.com
TXT180 is a St. George, UT company that was founded in 2010. TXT180 focuses on offering a valuable service backed by friendly, U.S.-based customer support.