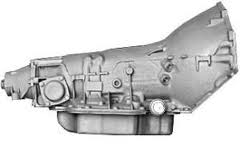 GM parts offer excellent construction and OEM testing before these are placed into a vehicle during the production stage and we preserve this quality in our remanufactured transmissions
Pittsburgh, Pennsylvania (PRWEB) November 14, 2013
The Powertrain Pros company specializes in rebuilt gearboxes for vehicles and is now adding a classic unit for immediate U.S. sales. The TH400 transmission is now sold as a reconditioned unit to suit classic parts buyers at http://powertrainpros.com/th400-transmission-sale or 1-888-292-8807.
Older technologies that have been used to produce automotive parts are usually phased out as new technologies are incorporated into vehicle production. Some parts companies that retail replacement units for vehicles do not carry parts that are older than 15 years. These usually require special orders if a consumer can find a provider with units in stock.
The Powertrain Pros company has relaunched its website this year with a simplified search system. It is this system that is now in use to offer a research solution to Ford, Dodge, Chevy and other transmission buyers.
The TH400 gearbox series that is now rebuilt and sold online is one example of the vintage units that can be found on the new and improved company website.
"GM parts offer excellent construction and OEM testing before these are placed into a vehicle during the production stage and we preserve this quality in our remanufactured transmissions," said a source at the PowertrainPros.com company.
Factory direct pricing is one area of the retail industry that is usually reserved for wholesale buyers or other specialty parts buyers in the auto industry. This pricing is generally protected from consumer access through most resources.
One of the policy changes in 2013 created by the Powertrain Pros company was a switch to offering near wholesale assembly pricing for its transmissions. These changes have eliminated the high retail price that some companies promote and has created a resource to locate consistent discounts.
"Each rebuilt transmission assembly that we provide includes our in-house warranty program that features 24 months of unlimited mileage protection with all sales processed," the source included.
The rebuilt turbo Hydra-matic transmissions that are now for sale through the Powertrain Pros website is part of the new inventory selections that are promoted online. Units apart from GM now include Ford, Dodge, Plymouth, Chrysler and vintage gearboxes.
About PowertrainPros.com
The PowertrainPros.com company rebuilds popular automotive brand transmissions for immediate resale in the United States. This company has created a simple strategy for consumers to research its inventory online. New tools are established on the PowertrainPros.com website online to help connect buyers with affordable transmission units. A national contact number for orders and customer service has been installed this year and has paid off for customer service value. Additional inventory and other solutions this company provides are announced regularly through national media contacts to extend access by consumers to company services.