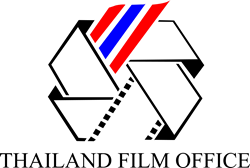 "Thailand was so inspiring. We made this film about my first trip. But the film wouldn't have been possible without the generous benefits of the film incentive, and the incredible support of the awesome Thai people." - Seth Green, director - 'Changeland'
Bangkok, Thailand (PRWEB) October 12, 2017
Latest figures from the Thailand Film Office show that in the year to July 2017, 80 international feature films shot in Thailand, compared with 51 in the previous year.
Revenue generated by foreign productions was up by 19%.
Worateera Suvarnsorn, Director of the Thailand Film Office welcomed the positive results.
'These figures are the results of the ongoing efforts of the Thailand Film Office and the production services industry to constantly improve and to inform the international production industry of the skills, talent and value available in Thailand. We can now offer a support infrastructure that truly reflects the importance of international productions to the economy and global reputation of Thailand.'
As part of the renewed government support for the international film production services industry, it was announced at the Cannes Film Festival in 2016,that Thailand was launching new incentive measures.
Productions were invited to apply for the incentives in January 2017.
Providing a progress report on the incentive measures, Worateera Suvarnsorn, Director of the Thailand Film Office stated that although the program is only in its first year, it has been well-received, and is fully operational.
"The incentive measures have been received very positively by the international film industry. They enhance the incredible value that Thailand already offers, and have contributed to a record year."
Two productions have been approved for incentives (subject to accounts audit).
'Changeland' is the feature film directing debut of actor Seth Green. Starring Seth Green himself with Breckin Meyer, Macaulay Culkin and Brenda Song, the film has now completed principal photography in the South of Thailand. Production services in Thailand were provided by Living Films.
Seth Green commented,
"Thailand was so inspiring. We made this film about my first trip. But the film wouldn't have been possible without the generous benefits of the film incentive, and the incredible support of the awesome Thai people."
Chris Lowenstein, Executive Producer for Living Films said,
"'Changeland' beautifully captures the positive energy and spirit of Thailand. The incentives were a key factor in enabling production to proceed. I think it is a perfect example of the positive benefits that incentives can bring to the film industry and to Thailand."
Also approved to receive incentives is 'Triple Threat' from Arclight Films, which combines the action skills of international stars Scott Adkins and Michael Jai White with local talent – Tony Jaa from Thailand – and Iko Uwais from Indonesia. Local production services were provided by SC Films Thailand.