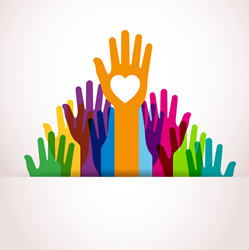 Portland, Oregon (PRWEB) November 25, 2014
To celebrate Thanksgiving, career guidance leader Career Key, http://www.careerkey.org, recommends three easy ways to express one's gratitude related to career planning.
1. Spark kids' interests by contributing to a classroom project on Donors Choose. Teachers and school counselors describe what they need and then ask for contributions. Music, history, science and character education are just a few subjects to choose from.
Kids, especially in today's standardized test-focused public schools, need all the opportunities for experiential learning and creativity they can get. These kinds of experiences can spark students' career interests with lifelong impact. Field trips and special projects developed by teachers and counselors are mostly unfunded; Donors Choose (4 stars on Charity Navigator) offers an excellent way to fill those gaps.
2. Remember and thank the people who contributed this year to one's career success or helped with a job search.
While skill endorsements on LinkedIn are appreciated, the people who deserve the most gratitude are those who make the effort to give unqualified support, references, and non-judgmental advice. It can take significant time and thought to give that kind of support. And if no one stands out, make plans to identify and meet people with whom one could develop that kind of connection.
3. Celebrate one's motivated skills and unique qualities.
First, identify three "good experiences" from the last two to five years, work and non-work related. Career Key's tips on identifying motivated skills will help. By remembering good experiences and knowing the skills used to make them happen, one can celebrate and appreciate one's unique gifts that bring greater life satisfaction.
About the Career Key
Since 1997, Career Key has been the #1 Internet source for helping people choose careers and college majors. Advertising and registration-free, it offers valid career tests and career and education advice articles based on the best practices and science in the field. Career Key donates 10% of website sales to charity.