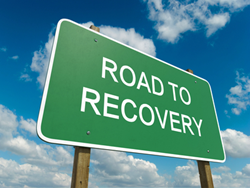 It is always great to see these kinds of conferences which empower those who have struggled with addiction.
(PRWEB) January 21, 2015
Brad Schmett, Broker Associate with Luxury Homes by Keller Williams today announced that the upcoming Creative Change Conference, focusing on the empowerment of women in recovery will enhance local real estate sales as attendees add luxury home shopping to their weekend agenda. The conference is scheduled from 8:30 AM to 5:30 PM on Saturday, January 24. Focusing on the needs of women in their various stages of recovery, the conference is highly anticipated.
Featured speakers include Candy Finnigan and Jeanie Griffin, also known as "Two Addiction Ladies." Finnigan is a board registered interventionist who is well known for her work on the Arts and Entertainment Network television program, "Intervention." A self-admitted recovering alcoholic, she is the author of a book, When Enough is Enough: A Guide to a Successful Intervention. Teaming up with her will be Jeanie Griffin, Founder and Director of Fresh Outta Plans which is an addiction assessment, consulting, and counseling service. Griffin brings her more than 23 years of experience in the field of addiction services to the table and is a Licensed Psychotherapist and Addiction Recovery Specialist.
Schmett recently commented, "It is always great to see these kinds of conferences which empower those who have struggled with addiction. Many of the women in attendance will be looking for acquisitions to their real estate portfolios, full-time residences or part-time vacation homes and we are delighted to be here to assist them. Creative Change Conferences is a subsidiary of Palm Springs TheatreSports Inc., and is a highly regarded nonprofit organization that is dedicated to the betterment of the Coachella Valley communities. We congratulate them on this achievement."
Tickets for the conference include lunch and must be purchased in advance. Discounts are available for tables of eight or more.
For more information on The Beautiful Face of Recovery: A Conference for Women visit http://palmspringsrealestateinfo.com/ps/the-beautiful-face-of-recovery.
To find out more about investing in Palm Springs, CA real estate visit palmspringsrealestateinfo.com/.
About Luxury Homes by Keller Williams: Luxury Homes by Keller Williams – Palm Springs, is an exclusive, elite and sophisticated group of real estate consultants raising the bar for service in the Palm Springs and surrounding area residential real estate market.