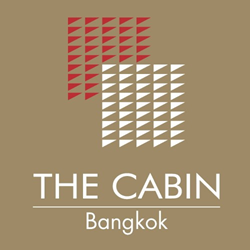 (PRWEB) July 16, 2015
The Cabin Bangkok – an outpatient center specializing in the treatment of mental health disorders with a proficiency in addiction care has opened its doors to clients in the capital city of Thailand this July 2015. The clinic is an affiliate of the highly successful residential addiction treatment facility The Cabin Chiang Mai, and part of The Cabin Addiction Services Group – a multinational private addiction treatment provider with centers across Asia, Australia and Europe.
In today's world, work, stress, family responsibilities and personal relationships can affect us. The inability to cope with any or all these factors, even over a short period of time, can take a toll on some people's mental wellness or lead to addiction problems. And living in a city like Bangkok, which is known for offering easy access to alcohol and drugs does not help these problems.
The Cabin Bangkok specializes in treating both substance (alcohol and drugs), and process (sex, internet, gambling) addictions. Our highly experienced clinical team are also experts in treating individuals suffering solely from mental wellness issues, such as anxiety and depression, as well as mood, personality and adjustment disorders.
With treatment available in both English and Thai, as well as a central location in the Interchange Building at Sukhumvit's Asoke intersection – The Cabin Bangkok caters to clients from both the expat and Thai communities. Complete confidentiality is ensured at all times and clients' work and personal obligations are prioritized when scheduling treatment.
Those seeking addiction treatment can avail themselves of The Cabin's intensive outpatient addiction treatment program on weekday evenings, which allows them to go about their jobs and other duties as normal during the day.
This program utilizes The Cabin's unique research-based Recovery Zones treatment model – a combination of the best known addiction treatment methods that have been fine-tuned to combat addiction even more effectively. During the program clients develop the skills needed to identify their using "triggers" and learn strategies to overcome them, as well as learn how to avoid relapse.
For addiction, apart from the Recovery Zones Program, the Centre also offers private addiction counselling, early intervention for youngsters, trauma and addiction treatment, a family program, and aftercare.
Other mental health disorders are treated on an individual basis through private therapy sessions with our highly skilled psychologists. All these treatment services can, of course, be scheduled to suit the client.
To find out more about us, please visit http://www.thecabinbangkok.co.th
For more information please contact:
Reeya Chaicharas, PR Manager
+66 (0) 82 893 8580, reeya(at)thecabinchiangmai(dot)com
About The Cabin Bangkok
The Cabin Bangkok is a specialist mental health and outpatient addiction treatment center located at the Asoke Intersection on Sukhumvit Road. The center provides treatment in both English and Thai, and offers a range of treatment services to match the work and lifestyle commitments of its clients.
The Cabin Bangkok is internationally reputed for its highly effective addiction recovery program, as the clinic is part of The Cabin Addiction Services Group – a world-leading private addiction treatment provider with inpatient and outpatient centers in Asia, Australia and Europe.