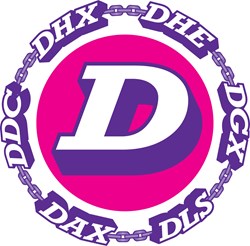 The acquisition of this new facility will allow us to greatly expand our transload services
Los Angeles, California (PRWEB) January 14, 2014
It is difficult to drive through the East side of Los Angeles without noticing The Dependable Companies. The 1.5 million square foot warehouse building with its massive, roof-mounted solar panels, and purple and magenta logo is very hard to miss! Add to that, 119 dock locations and a 16.5 acre yard. Dependable's main warehouse is located 21 miles from the Port of Los Angeles/Long Beach. They are US Customs compliant with a guarded gate, fencing and block wall around the entire building perimeter, security cameras, spotlights and complete burglar and fire protection. Suffice to say, The Dependable Companies is a formidable player in the supply chain and 3PL space.
DHE recently acquired "3 Zone Logistics." A 100,000 square foot warehouse and distribution facility located in the Harbor heavy weight corridor in Carson, California – approximately half a mile from DHE's existing Harbor drayage operations. 3 Zone is both a Customs Bonded and Free Trade Zone (FTZ) warehouse.
3 Zone is the fourth acquisition made by The Dependable Companies in the past year. The others being Atlant USA, a Compton, CA based distribution firm, C.A.N Transport, a drayage company in Carson, CA, Classic Carriers, a truckload refrigerated carrier, and Novo Logistics, an international airfreight carrier.
"The acquisition of this new facility will allow us to greatly expand our transload services", said Dependable's President and CEO Ron Massman. "We will be working in the coming weeks to move DHE team members and operations over to the new facility and will re-brand the building under the Dependable name" Massman said.
Founded by Harry Massman in 1950, Dependable has been growing by acquisition since it branched into warehousing with the purchase of Freight Transport in 1968. It now has six divisions covering trucking, air and ocean freight forwarding, warehousing, distribution and logistics. The acquisition of 3 Zone logistics is a complement to Dependable's drayage operation.
The Dependable Companies provides solutions for every aspect of supply chain logistics needs including 3PL warehousing, harbor drayage and customs bonded warehouse space. The new facility will enable The Dependable Companies to offer the unique ability to warehouse without requiring the importer to clear customs. Free trade zone (FTZ) and heavy weight corridor/equipment add additional links in DHE's supply chain service offerings.
Media Contact –
If you would like more information about this most recent acquisition, or to schedule an interview with Dependable's President/CEO Ron Massman, please contact Nancy Gonzales at 323-526-2222 Ext: 4003 or visit The Dependable Companies website at http://GoDependable.com