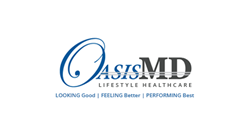 As a plastic surgeon I'm constantly being presented with cases where we have soft-tissue weaknesses. - Dr. James Chao
San Diego, CA (PRWEB) January 06, 2015
On Wednesday, January the 7th at 2 PM "The Doctors TV Show" features Operation of Hope & Blessing including Oasis MD's renowned plastic surgeon Dr. James Chao.
Operation of Hope & Blessing is a team of volunteers who operated on Blessing Makwera from Zimbabwe, a land-mine victim who suffered serious obliteration of his jaw, teeth and tongue when he was 9 years old.
Following his dis-figuration Blessing Makwera could barely speak or chew. The surgical team found by Jennifer Trubenbach, president of Operation of Hope included Dr. Joel Berger, an oral and maxillofacial surgeon and Doctors Thomas Vecchione and James Chao, plastic surgeons.
The inspirational story of Blessing Makwera and the Operation of Hope team can be viewed tomorrow between 2 PM and 3 PM on CBS.
"As a plastic surgeon I'm constantly being presented with cases where we have soft-tissue weaknesses. I see this in facelifts or neck lifts where you have a sagging jowl and you need reinforcement to help hold that up. Bioresorbable mesh, like matrix surgical mesh from Novus Scientific, can be used because it has mechanical transduction properties. So that as things move, and we're dynamic human beings – matrix mesh provides that necessary dynamic aspect. It gives support and allows for change and tissue ingrowth that other products don't have." – Quoting Dr. Chao from Mike Smith's article where he talks about the state of art technology used at Blessing Makwera's surgery.
About Oasis MD Lifestyle Healthcare
Lead by plastic surgeon Dr. James Chao, Oasis MD is a team of experts who offer personalized treatment program with compassion and support.
Oasis MD's team includes starting with the newly arrived Dr. Steven Chen who is a surgical oncologist, Dr. Travis C. Ehlers who specializes in neuro-musculo-skeletal problems and Doctors David and James Chao orthopedic and plastic surgeons.
# # #