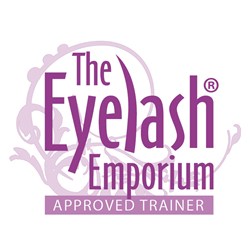 UK's Leading Specialist Eyelash Extensions Supplier!
UK (PRWEB) August 06, 2013
The Eyelash Emporium has recently announced the launch of five new training centers, located in Essex,Burnley, Nuneaton, Nottingham and Middlesborough. The company already has eight training centres across UK where they conduct their One Day Semi-Permanent Individual Eyelash Extension Training program.
Increasing numbers of people today are enrolling on a beauty training programs, including qualified beauticians who are looking to add to their treatments portfolio, as well as those who are looking to pick up general beauty treatment skills as a way of subsidising their income. Currently, there are only a few training institutes in UK which offer good enough beauty training programs to equip its students with the required skills for them to use in real world situations. Addressing this issue, The Eyelash Emporium have announced the opening of their five new training centers to increase their reach to even more parts of the country than ever before.
The five new training centres, which all offer the One-Day Semi-Permanent Individual Eyelash Extension Training program, join the eight existing training centers located in Pinewood Studios, Bathgate, Glasgow, Belfast, Chippenham, Milton Keynes, Newport and Weymouth.
Talking about their reputation and how they manage to strike the right student-to-teacher ratio, the CEO of the company said - "We are the only eyelash extension company to be nominated for an award of excellence by The Beauty Guild due to our impeccable health and safety record. We have a maximum class size of six students to ensure a healthy student-to-teacher ratio."
Elaborating further on their course content, one of the senior trainers at The Eyelash Emporium said - "We provide a unique method of assessing case studies by pictorial evidence and giving our students detailed feedback. This ensures that the student gets our support to develop good technique and build their confidence."
The company also boasts a commendable 30 CPD points for their advanced beauty training and NVQ's. Interested candidates can learn more about different categories of beauty training by The Eyelash Emporium by logging onto their website.
About the Company
TheEyelashEmporium is a UK-based beauty training firm that offers different types of beauty-related training programs. They cater to individuals who want to take up beauty as their profession, as well as those who are interested in learning more about beauty and fashion. At present the company has 12 training centers across the country.
To find out more about the company, visit http://www.eyelashemporium.com .