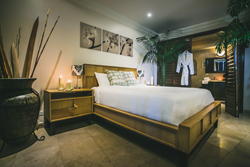 I am an addict, I have a disease. I am powerless against my addiction...these words and the indoctrination that follows are creating addicts, not curing them.
Los Angeles, CA (PRWEB) January 21, 2014
The Holistic Sanctuary is opening doors to new lives with its revolutionary treatment protocols for addicts of all kinds who have been struggling with addiction for years and even decades. The recovery rate is phenomenal by any measure and is stirring new debate over traditional treatment centers and their focus on addiction as an incurable disease.
"Conventional drug rehab centers persist in harming patients – with drugs and words synonymous with defeat and desperation – while delivering the same, generic, one-size-fits-all approach that does not, cannot, and will never work," emphatically states the founder and director of The Holistic Sanctuary, Johnny the Healer.
According to a number of recent research and news reports, the success rate of traditional 12-step recovery programs is falling far short of success, and is actually hindering addicts from receiving the healing treatments they are desperately seeking.
"I am an addict. I have a disease. I am powerless against my addiction. I will have this addiction the rest of my life. Relapse is a part of recovery." These words or others very much like them are at the root of traditional 12-step rehab 'treatment'. These words and the indoctrination that follows are creating addicts, not curing them.
The results being achieved at The Holistic Sanctuary occur through positive reinforcement techniques, which are administered on a one-on-one basis for the mind, body and soul. It is a non-medication, 100% holistic protocol which incorporates over twenty proven effective therapies, which help arrest, reverse and heal damages from drug and alcohol dependency.
Traditional 12-step therapy programs require addicts to constantly re-live and re-tell their stories within the context they will never truly be free of their dependency. This theory of 'victimhood and acceptance of addiction' is being increasingly challenged by addiction recovery professionals and addicts themselves.
"I was hooked on heroin for 10 years. To get clean I went to a drug rehab to detox from my heroin an opiate addiction. The Doctors put me on a daily dose of methadone and other bipolar medications. I became a slave to those drugs for five years…thank God I found you guys…I am totally free of medications." – Sally T, Fashion Designer, Hollywood, CA
Current trends and forecasts regarding addiction and its effect on addicts and caregivers are not good. An article recently reprinted in Psychology Today by Jamie Huysman PSY.D., L.C.S.W., C.A.P., speaks of the toll addiction takes on individuals, caregivers and finances.
He states, "The country is facing a 'Silver Tsunami'. It is yielding the greatest amount of new addicts in the US. Chemicals were culturally part of Boomers' upbringing and no doubt the past is catching up with us."
The new and already proven "Pouyan Method" of recovery being used exclusively at The Holistic Sanctuary and is reversing the effects of drug and alcohol dependency and arresting addictions within weeks, and in many cases, days.
The Holistic Sanctuary is the home of the exclusive, all-natural and proprietary Pouyan Method, which enables patients end a variety of addictions. Unlike traditional drug and alcohol rehabilitation centers, which experience high rates of failure and relapse among patients, The Holistic Sanctuary offers a customized protocol with the amenities of a 5-star resort.
Addictions are stopped without prescription medication OR the use of 12-step programs. And, patients are not classified as having an incurable delivery. Therapies focus on healing the brain, so people can heal their lives.
For more information about their innovative techniques, founding principles and testimonials from former patients, visit TheHolisticSanctuary.com today and start living your new life tomorrow!
Heal the Brain, Heal Your Life
The Holistic Sanctuary
Attn: Media Relations
info@TheHolisticSanctuary.com
Los Angeles, California
310-601-7805