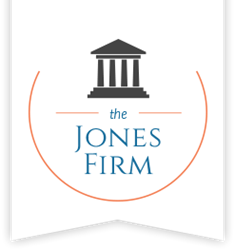 ...the article is sure to pass on several excellent pieces of advice for drivers of any age.
Seattle, WA (PRWEB) January 31, 2014
In the US, auto accidents are not uncommon. In fact, thousands of accidents are experienced every day across the nation. With this sobering fact in mind, The Jones Firm, a local personal injury law firm, has released an informative blog post that explains several steps drivers should take before and after a wreck. The article, entitled "Steps To Take After A Car Accident", caters to drivers looking to be informed and prepared.
Click here to read the full article.
The Jones Firm is dedicated to serving each client in a kind, professional, and informative manner. Their goal to put the client first manifests itself in the blog post, with valuable information filling the entire article. Understanding one's insurance policy is the first tip in accident preparation given by the Jones Firm. "Most people have never even taken a peek at the insurance policy," the article states. "Become familiar with it. Knowing claim procedure and limitations is important."
Should a driver be involved in an accident, remaining calm and seeking medical attention should always be the first course of action. If possible, The Jones Firm recommends that photos are immediately taken of the damage. Additionally, one should always obtain witness contact information for the later reference. Keeping a tight record and understanding the situation is wise; the article is sure to pass on several excellent pieces of advice for drivers of any age.
About The Jones Firm:
Lead by Dax Jones, J.D., The Jones Firm is a Bellevue-based personal injury law firm, representing clients throughout Washington. The Jones Firm responds to their clients' needs with a client-focused approach and an unyielding determination to exceed their clients' expectations.
The Jones Firm
400 108th Avenue NE Suite 209
Bellevue, WA 98004
Phone: 425.372.7900