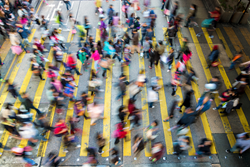 A pedestrian has nothing to protect them. This makes them extremely vulnerable to very serious personal injuries.
Bellevue, WA (PRWEB) November 12, 2014
The Jones Firm, a personal injury law firm of Bellevue, WA, discusses the number and severity of auto pedestrian accidents that occur in crosswalks and densely populated urban areas in their most recent article.
"According to the pedestrian accident statistics gathered by the CDC, approximately 500 pedestrians are killed each year in a crosswalk. Many more are injured. This is a startling number for most to hear, as people assume that it is well-known that those crossing a street in a marked crosswalk area, or at an intersection with a lit 'walk' signal, have the right of way," The Jones Firm states in their article.
While this might be true, it does not prevent there from being a significant number of crosswalk accidents each year. Factors that can contribute to an auto pedestrian accident are varied; dark crosswalks, failure of the pedestrian or vehicle to follow traffic signals, and simple failure to look before crossing or driving are all common causes of these accidents.
Unfortunately, auto pedestrian accidents often result in severe injuries. The article explains that, "The simple reason is that a pedestrian is not protected by thick steel and seat belts, with airbags to cushion the impact. A pedestrian has nothing to protect them. This makes a pedestrian extremely vulnerable to very serious personal injuries."
The Jones Firm explains that this, along with a general unfamiliarity with laws surrounding pedestrian accidents by most city-dwellers, means that the assistance of a personal injury attorney will be invaluable for those injured.
Anyone that has recently been injured in an auto pedestrian accident, or simply wants to know what to do if they are involved in one should certainly read through the available literature that The Jones Firm provides.
About The Jones Firm:
Lead by Dax Jones, J.D., The Jones Firm is a Bellevue-based personal injury law firm, representing clients throughout Washington. The Jones Firm responds to their clients' needs with a client-focused approach and an unyielding determination to exceed their clients' expectations.
The Jones Firm
400 108th Avenue NE Suite 209
Bellevue, WA 98004
Phone: 425.372.7900