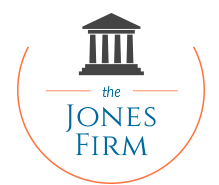 One of the biggest ways injured people lose out on proper compensation is due to IME fraud.
Bellevue, WA (PRWEB) February 14, 2014
In a recent blog post, the Jones Firm, a local personal injury law firm, spoke out against the ongoing frauds leveled against individuals suffering from personal injuries by the very doctors performing the independent medical examinations. "This type of fraudulent behavior angers us," the article states, "The injuries and disabilities suffered by individuals are only insulted and exacerbated when they are deliberately ignored and misrepresented during an IME."
The Jones Firm's article advises individuals who have been in an accident to realize that filing an insurance claim for personal injury and seeking medical attentions for injuries sustained should be a top priority. Of course, the article points out, getting compensation for these medical attentions isn't always easy, but prompt attention can ensure that victims won't experience ongoing medical problems that will require advanced care.
According to the attorneys at The Jones Firm, one of the ways injured people lose out on proper compensation is due to the IME fraud. Independent medical examinations (IME) are required by most insurance companies before compensation is issued. The problem, the blog post states, is that most of these 'independent' doctors are anything but unbiased. Many of them are being paid by insurance companies to lie about the conditions of the patient.
The article by The Jones Firm goes on to mention another article released by the New York Times released March of 2009 that details the story of a doctor who openly admitted that he and his colleagues were afraid to speak out against insurance companies that would 'turn them out on their ear' if they gave a report that cost the insurance company money.
The blog post ends with advice from their legal expertise on how to avoid getting snared by IME fraud. They give practical tips such as being honest and forthright about your pain levels during examination, refusing to volunteer information on how the accident occurred and how may have been at fault, and taking legal representation with you to the appointment can help individuals keep themselves safe from fraud. For those who are already experiencing this demoralizing situation, the article suggests contacting a personal injury lawyer for assistance.
About The Jones Firm:
Lead by Dax Jones, J.D., The Jones Firm is a Bellevue-based personal injury law firm, representing clients throughout Washington State. The Jones Firm responds to their clients' needs with a client-focused approach and an unyielding determination to exceed their clients' expectations.
The Jones Firm
400 108th Avenue NE Suite 209
Bellevue, WA 98004
Phone: 425.372.7900