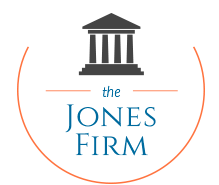 The average death toll due to motorcycle related accidents is above 5,000 individuals per year.
Bellevue, WA (PRWEB) February 08, 2014
Part of a biker gang? Do you own a Harley? A recent article by Dax Jones, a law firm based out of Seattle that specializes in personal injury and accident cases, tries to highlight the importance of safe riding.
"According to the Governors Highway Safety Association," the article states, "the nation has seen an overall 9% increase in motorcycle related deaths since 2011." By these statistics, the average death toll due to motorcycle related accidents is above 5,000 individuals per year.
The Jones Firm has represented individuals injured by negligent or reckless actions related to motorcycle accidents for years. "We're very experienced in this area of the law," the Jones Firm states. In an effort to help encourage awareness and safe riding, they have published an article on their blog with safety suggestions for motorcyclists.
One of the suggestions given in the article directed toward the riders themselves is to wear the appropriate protective clothing. It is common to see bikers on the highways without any protective gear, such as helmets and thick durable clothing. While traditional leather garments are mentioned, the article also mentions that modern technology has produced protective 'street clothes' in bright colors, helping drivers to see the riders. Helmets have improved as well, and are now more lightweight but just as safe. For motorcyclists that like to ride in the evenings or early mornings, reflective strips are also suggested for increased visibility to vehicles. These can be attached to the bike itself or worn on the jackets or helmets of riders.
The article also exhorts riders to take the appropriate certification and aptitude tests to ensure they know how to handle their bike properly. "Too many accidents happen due to inexperience on the roads," a representative stated. Naturally, the article ends with a firm stance on exhorting riders to never mix drinking with riding, as it is a recipe for disaster.
About The Jones Firm:
Lead by Dax Jones, J.D., The Jones Firm is a Bellevue-based personal injury law firm, representing clients throughout Washington. The Jones Firm responds to their clients' needs with a client-focused approach and an unyielding determination to exceed their clients' expectations.
The Jones Firm
400 108th Avenue NE Suite 209
Bellevue, WA 98004
Phone: 425.372.7900