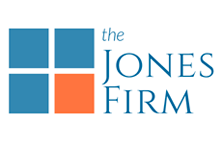 Each auto injury case should be analyzed individually—there are no hard and fast rules when it comes to settlements.
Seattle, WA (PRWEB) June 27, 2014
When individuals have been in a car accident, it can be difficult to know when it's time to settle and when it's time to hold out. "There are no hard and fast rules to abide by when it comes to settlements," says The Jones Firm in their recent article. They advise that each situation must be analyzed individually to know whether or not it is the best idea to settle in an auto injury case.
Individuals that have suffered an auto accident and are deciding whether to settle should contact the Jones Firm for a free consultation on their case: http://www.bellevuetrialattorney.com/
The article provides examples of situations in which it is advisable to settle and when it is a poor decision. In situations where injuries have been sustained, especially those that are serious, settlements should be avoided. If the full extent or effects of the injuries are unknown, it's inadvisable to settle. Also, the damaged vehicle should assessed by a knowledgeable source to assess the harm done and the costs of repairs.
The Jones Firm also recommends that individuals involved in a car accident should keep thorough records of the claim's progression and all incurred costs from the collision. Having such detailed notes will be of immense value if the settlement costs are not adequate to cover the costs incurred.
About The Jones Firm:
Lead by Dax Jones, J.D., The Jones Firm is a Bellevue-based personal injury law firm, representing clients throughout Washington. The Jones Firm responds to their clients' needs with a client-focused approach and an unyielding determination to exceed their clients' expectations.
The Jones Firm
400 108th Avenue NE Suite 209
Bellevue, WA 98004
Phone: 425.372.7900