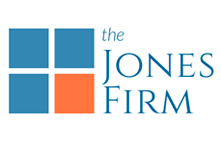 While money certainly will not bring back the loved one that was lost, a monetary award can help the surviving family members feel a sense of closure and justice, and provide for their financial future.
Seattle, WA (PRWEB) May 10, 2014
The legal field of personal injury and wrongful death claims is one fraught with difficulties. Many are aware of the slew of lawsuits filed against tobacco companies some years ago for the wrongful death of customers.
The reality of wrongful death and personal injury claims, however, is that they are many times some of the most legitimate and personally charged lawsuits brought before the courts. The Jones Firm, a law firm specializing in these types of lawsuits, brings clarification to the actuality behind this civil action in a recent blog article.
Expounding upon frequently asked questions such as "What is a wrongful death claim?", "What evidence is necessary to file a wrongful death claim?" and "Who may file a wrongful death claim?", the article provides comprehensive information regarding the process and practice of wrongful death claims in the judicial system. Additionally, they provide examples of the most common causes of wrongful death; medical malpractice, automobile accidents, intentional torts or acts, premises liability, and product liability.
The article highlights the emotional and financial importance of a wrongful death suit, saying, "While money certainly will not bring back the loved one that was lost, a monetary award can help the surviving family members feel a sense of closure and justice. More importantly, the compensation can provide for the financial future of the family."
In conclusion, the article stresses the importance of working with an experience attorney, saying, "A knowledgeable and compassionate attorney is needed to help protect you during the trial, and his expertise can provide for you the compensation needed for medical and burial expenses and for your lost income and the pain suffered."
About The Jones Firm
Lead by Dax Jones, J.D., The Jones Firm is a Bellevue-based personal injury law firm, representing clients throughout Washington. The Jones Firm responds to their clients' needs with a client-focused approach and an unyielding determination to exceed their clients' expectations.
The Jones Firm
400 108th Avenue NE Suite 209
Bellevue, WA 98004
Phone: 425.372.7900