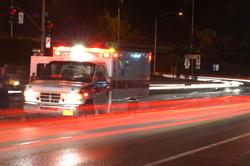 According to the article, "The sooner the case is filed, the more effective and conclusive evidence can be used to justify the prosecution's position."
Seattle, WA (PRWEB) May 21, 2014
"No wrongful death case is any less troubling than the last," says Dax Jones, lead auto accident and personal injury attorney at The Jones Firm. In an effort to assist family members suffering from the wrongful death of a relative, The Jones Firm has published an article explaining the necessary procedures following a case of wrongful death.
To schedule a consultation with Dax Jones, simply visit: http://www.bellevuetrialattorney.com/contact-us
The article begins by explaining the appropriate party to bring a wrongful death case to court, usually a spouse or other immediate family member. The case should be filed by a personal representative of the immediate family of the deceased. The article continues, saying, "It is vital for a wrongful death case to be brought to a professional."
The Jones Firm strongly recommends that the surviving family members not attempt to handle the case on their own. The professional training and experience that an attorney can offer is exceedingly important to have when dealing with a case of wrongful death.
Furthermore, while a wrongful death case may be filed anytime within three years of the incident, The Jones Firm recommends that the individuals who intend to file the claim do so as soon as possible after the wrongful death has occured. According to the article, "The sooner the case is filed, the more effective and conclusive evidence can be used to justify the prosecution's position."
"Life is an incredible gift," the article says, "When it is taken away by the harmful, and often irresponsible, actions of another, no words can supply sufficient comfort to those who have lost their loved one."
About The Jones Firm:
Lead by Dax Jones, J.D., The Jones Firm is a Bellevue-based personal injury law firm, representing clients throughout Washington. The Jones Firm responds to their clients' needs with a client-focused approach and an unyielding determination to exceed their clients' expectations.
The Jones Firm
400 108th Avenue NE Suite 209
Bellevue, WA 98004
Phone: 425.372.7900
http://www.bellevuetrialattorney.com