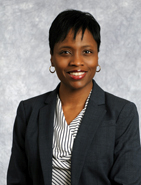 Cleveland, Ohio (PRWEB) September 22, 2014
In CHAMPS Patient Experience's most recent blog post, Thought-Provoking Conversation at The Leader's Board Summer Meeting, Toya Gorley shares her thoughts on the topic.
Gorley had the pleasure of attending The Leader's Board meeting this summer, which was comprised of several thought-leaders in patient experience. She found this experience to be exhilarating! Many topics were discussed, including:

The impact of price transparency on the patient experience
Technology solutions to assist with rounding
Engaging leaders to lead advances in patient experience
Unleashing (rather than changing) culture as the foundation for sustaining an optimal patient experience
The conversations at The Leader's Board meeting were thought-provoking and supportive; many ideas where shared, and she left feeling rejuvenated and honored to have participated.
Attending The Leader's Board meeting reminded Gorley of how hard people and organizations are working to enhance the patient experience, how challenging it can be and how necessary it is to have a support system of like-minded individuals who can keep you grounded, inspired and motivated. She was also reminded that the work that we all do every day is fueled by passion and true commitment to making the healthcare experience better for everyone.
A huge shout out to the members of The Leader's Board who attended this meeting! Gorley would like to thank them for making her feel so welcome and for confirming her love and passion for patient experience. She closes her blog by asking readers to share how they stay motivated and inspired.
Learn how leaders set the tone in CHAMPS' leadership development training program.
###
In partnership with Santalucia Group, CHAMPS Patient Experience offers a variety of services to enhance the patient experience. Led by Carol Santalucia, a recognized leader in patient experience with more than 30 years of expertise, CHAMPS offers outcomes-based services designed to create an optimal patient experience. We believe providing an optimal patient experience not only makes sense intuitively but also leads to improved healthcare outcomes, increased patient loyalty and an enhanced financial position for our clients. To learn more about us and our services, visit http://www.champspatientexperience.com.