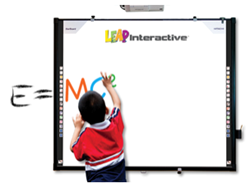 NEWTOWN, Conneticut (PRWEB) March 03, 2014
The Learning Experience in Newtown has offered years of learning opportunities to children from the age of six weeks to five years. By offering the very best in age-appropriate care and academic and enrichment programming. The Learning Experience in Newtown works hard to support a child's need to develop socially, physically and emotionally at his or her own pace.
Danielle Van Riper, the owner of The Learning Experience in Newtown, works with her staff to ensure every program is created with every young child's need in mind, bringing its environment and diverse programming to create a place to learn and have fun.
The Learning Experience in Newtown offers its cutting edge, proprietary L.E.A.P. (Learning Experience Academic Program) curriculum, which has been developed from more than 30 years of experience in the early childhood industry. Nearly 90 percent of children participating in the L.E.A.P. program start reading by the time they enter kindergarten.
Now Danielle Van Riper is happy to announce that the center has added a new addition for its students: L.E.A.P. Interactive. Children will not need to use a chalkboard anymore as preschool students learn to engage in cutting-edge, touch technology on an interactive screen.
Children will be learning hands-on which will give them "the ability to interact with what they are learning about gives children the perfect supplement to their L.E.A.P lessons with real-time videos and eye-opening destinations that are shown on the interactive board via Google Earth," according to The Learning Experience.
Children will be able to experience different destinations and travel without having to leave their classroom. L.E.A.P. Interactive will enhance children's fine and gross motor skills and help promote social and emotional development, develop language skills, and provide sensory experiences.
At the end of each month, every child will bring home their very own L.E.A.P Interactive workbook that they can share with their loved ones.
For more information, or to schedule a tour of their facility, please call The Learning Experience in Newtown at 203-304-9130 or visit them at 274 S. Main Street, Newtown, CT or on their website http://www.thelearningexperience.com.
PR Company: Nexteppe (http://www.nexteppe.com):
Nexteppe provides dealerships with a dedicated support team and a full suite of all-in-one products including InControlPro, Comment Builder and ProSHOTS. Take your dealership inventory marketing and management to the next level with Nexteppe. Learn more about how we can enhance your website's design and enhance your inventory marketing and management by visiting us on the web or calling our New York office at 888-572-8892.