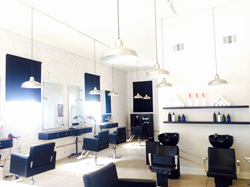 At Magic Combs - Beverly Hills Head Lice Removal Salon, we understand how devastating lice infestations can be, which is why we do everything possible to get you and your family back to your lice-free lives, and provide same day appointments
Los Angeles, CA (PRWEB) March 24, 2015
The founders of The Magic Combs, a head lice treatment salon located in Beverly Hills, Calif., are pleased to announce that they have just moved to a new, completely remodeled location. The new lice salon not only features a relaxing spa-like experience, but also offers competitive rates and a guarantee that their head lice treatment will be effective.
As a spokesperson for The Magic Combs noted, the friendly and experienced team of experts who work at the lice removal salon are devoted to helping rid both kids and adults of head lice. They are dedicated to using only the safest and most effective treatments for hair lice infestations, and use non-toxic products that were professionally developed.
Since the day the lice treatment salon opened for business, The Magic Combs has developed a well-deserved reputation for their expert head lice removal. Over the years they have helped literally hundreds of children and adults to become louse-free, and they will happily provide "Certificates of Treatment" to children in order to help them return to school or daycare the next day. In addition to their top-notch and effective treatments, the founders of The Magic Combs and their team of employees truly understand how difficult it can be to have head lice.
"At Magic Combs - Beverly Hills Head Lice Removal Salon, we understand how devastating lice infestations can be, which is why we do everything possible to get you and your family back to your lice-free lives, and provide same day appointments," the company spokesperson for the hair lice salon noted, adding that any treated client who wants to come back for an additional treatment within 14 days of the initial session may do so at no cost.
In addition to providing expert head lice removal services at their new location, the founders of The Magic Combs also strive to help educate parents and kids about lice prevention. They have devoted a section of their salon's website to tips and advice about keeping head lice at bay; these include screening a child weekly for lice, keeping long hair pulled back when there is an outbreak at school or daycare, and using Magic Combs Prevention spray.
About The Magic Combs:
The Magic Combs are the experts in head lice removal in Los Angeles. The hair lice removal salon experts are the best in getting rid of lice. Throughout the years they have helped hundreds of children and adults and have seen many families leave the lice removal salon happy and praising them for their outstanding services. In fact, walking into the salon is like coming to a spa. For more information, please visit http://www.themagiccombs.com/
The Magic Combs
8815 Alcott St.
Los Angeles, CA 90035