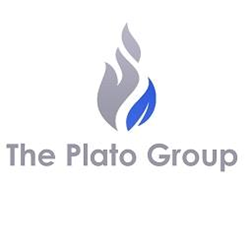 We have seen massive growth since our partnership with this client, and there is a constant demand for us to increase representation nationwide
Miami, Florida (PRWEB) April 03, 2017
The Plato Group currently have market reach in eight states across the U.S., and the new project in Dallas sees the firm double their service ouput in Texas, with an existing location present in Houston.
About: http://www.theplatogrp.com/#about-us
Jessica King, one of The Plato Group's top performers, and a rising star within the sales and marketing industry, will be spearheading the project in Dallas along with a handpicked selection of individuals to her liking. "One of the biggest determining factors in the success of a new project is the team of people who will be working on it. Assembling an 'A-Team' takes a great deal of time and personal investment, but we are in a very fortunate position to work with some incredibly ambitious and talented individuals," said Mr. Dongo.
Dallas is home to the third-largest concentration of Fortune 500 companies in the country. According to the 2010 United States Census, Dallas had a population of 1,197,816 making it the fourth most populous metropolitan area in the United States. More crucially for recruitment purposes, the median age was 31.8 making Dallas a prime location for talent acquisition. Dallas has a thriving economy, and is the fifth largest economy in the U.S., with a 2014 real GDP over $504 billion (Real GDP, US Dept of Commerce, retrieved September 23, 2015). Dallas is a center of education for much of the south central United States - making the city a hotspot for graduate recruitment.
The Dallas branch will be undertaking representation of one of The Plato Group's biggest clients, a firm within the telecoms sector. "We have seen massive growth since our partnership with this client, and there is a constant demand for us to increase representation nationwide," explained Mr. Dongo. The Dallas project is set to open at the end of the month, with final preparations taking place to allow for a smooth launch.
Based in Miami, The Plato Group is an outsourced direct sales and marketing company that specializes in increasing brand awareness on behalf of their clients by promoting and selling their products and services. The Plato Group's clients have expressed a strong interest to be represented in further locations across the country, and with market reach in eight states, Mr. Dongo hopes to move into a further two states this year.