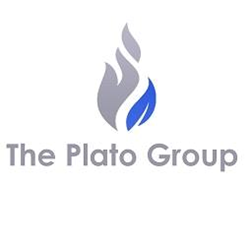 Having market reach in five states for a company that opened just over two years ago is an incredible achievement.
(PRWEB) September 07, 2016
Since The Plato Group opened in 2014, they have expanded massively growing at an incredible rate of 1000%. The direct marketing specialists now have offices in the following locations: Miami, Tampa, Orlando, Fort Lauderdale, Jacksonville, Denver, Louisville, New Orleans, Houston and Portland. Operating in five states, The Plato Group is continuing to exert their dominance in the US direct marketing industry.
About The Plato Group: http://www.theplatogrp.com/
Having market reach in five states for a company that opened just over two years ago is an incredible achievement, and the firm attributes much of their success to their commitment to development. The Plato Group offer first class business development opportunities which are unrivalled in most other start-up businesses. "We are in an incredibly fortunate position where we have a client portfolio boasting many of the most recognizable household names in the US which provide us with limitless opportunities for growth. Unlike many firms where they have talented and ambitious individuals but little or no opportunities for them to progress, we have an abundance of development opportunities," said Steve Dongo, CEO at The Plato Group.
At The Plato Group, they are committed to providing development opportunities for everyone who comes through their doors. One of the reasons the firm can attract and retain top talent is by offering them the chance to learn, grow and develop. The firm has a proven track record for developing young professionals into successful businesspeople. "Being able to scale our business so quickly is thanks in part to two elements, the first is having an incredible client portfolio, and the second is the group of talented and hard working individuals we work with, who share a common goal for growth and development," said Mr Dongo.
Coming closer to the final financial quarter, The Plato Group are already looking ahead to 2017, and they have massive expansion plans. They hope to continue taking the lead in the direct sales and marketing sector and to expand into two new states within the first six months of the New Year.
At The Plato Group they argue that with growth comes opportunity and that the further they extend their market reach, the more opportunities there are for their employees to move into new roles of responsibility and progress their career.
The Plato Group was formed to meet the demand for more personalized and direct marketing services. They are leaders in customer service, and they pride themselves on developing sales and longevity of growth for their clients both quickly and efficiently. Their aim is to provide a professional and charismatic approach to increasing customer satisfaction while generating maximum results for their clients. CEO, Steve Dongo has big expectations for the new Houston office and is expecting the firm to surpass their achievements in 2015.