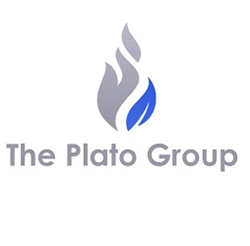 With growth comes opportunity.
Miami, FL (PRWEB) January 22, 2016
Less than two weeks into the New Year and The Plato Group have had an explosive start to 2016 by launching their first project in the West Coast. This saw the opening of their new office in San Francisco.
About The Plato Group: http://www.theplatogrp.com/us/
At The Plato Group they have huge expansion plans and they have already experienced incredible growth to date, particularly for such a young company. Currently The Plato Group has expanded their market reach in the following locations; Miami, Orlando, New Orleans, Fort Lauderdale and Jacksonville. Growth is one of the main objectives for Managing Director at The Plato Group, Steve Dongo. Speaking on the subject Steve Dongo said: "With growth comes opportunity. I am dedicated to providing opportunities for the group of ambitious and talented individuals we work with and expansion is key for that." The expansion into San Francisco sees the firm now operate in multiple cities across the US, massively extending their market reach and influence for their clients.
Known for its eclectic mix of iconic architecture and landmarks including the Golden Gate Bridge, San Francisco is the commercial, cultural and financial center of Northern California. One of the biggest factors in San Francisco being selected as the firm's first West Coast office was its population. San Francisco is the 13th most populous city in the US with a population greater than 200,000. At The Plato Group they are always searching for ambitious and talented individuals who can help take their business forward. In order to continue to grow they need to have access to a large number of potential business associates, allowing them to be selective and only choose the best. Another part of the attraction for the decision makers at The Plato Group was the fact that San Francisco is the headquarters of many major banking institutions and various other well known companies including; Gap Inc., Salesforce.com, Dropbox, Uber and Craigslist.
"I am really excited to see what we achieve this year. If we can continue the momentum we have built, I am confident that 2016 will be our best year yet; surpassing all of our achievements in 2015," said Managing Director at The Plato Group, Steve Dongo.
The Plato Group is a leading sales and marketing firm that specializes in event marketing and product promotions. The firm helps their clients with customer acquisition, retention and overall ROI, providing them with the foundations from which to substantially grow their businesses and achieve market longevity. Since they launched in early 2014, they have continued to extend their market reach throughout the US and their latest move into San Francisco sees them move one step closer to establishing themselves as a dominant force within the sales and marketing industry in the US.
The Plato Group specializes in a personalized form of marketing that is designed to generate quality leads and deliver a high ROI for their clients. For more information follow @The_Plato_Group on Twitter and 'Like' them on Facebook.