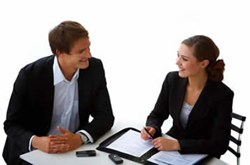 Philadelphia, PA (PRWEB) August 02, 2013
Leaving emotions out of leadership training as done in The Practical Coach program is a goal of Carlton's Training. Things can get pretty heated and their new program to diffuse and extract emotional language out of new supervisors is a tough task for anyone. Often time how things are said can be misinterpreted and giving feedback to be seen as such and not be taken personal is even trickier. Carlton's Training sees The Practical Coach as a great instrument to keep coaches from being misinterpreted and communication lines clear.
Most people complain that their boss doesn't listen to them and they're probably right. Communication is such a huge part of management and yet is the most often complained about topic. The Practical Coach is a leadership training video that educates coaches on how to effectively give feedback even in the most odd situations. And checking emotions at the door is a large part of it. The situations depicted in The Practical Coach are familiar in origin, as a manager has to deal with issues like an employee's body odor. But what is refreshing is the straightforward approach that is not bound by emotions.
Another great coaching program is the Whale Done video. This program gets to the same place but from a totally different perspective. Managers are instructed on how to create a synergistic relationship with employees so they are able to garner great results from them based on the trust that now exists between them. The killer whales featured in the program at SeaWorld are dazzling. But what makes a bigger splash is how their trainers are able to consistently get wild performances from them.
Leadership is the essence of allowing employees to see the very best in their manager and determine that this is someone they should follow because they will take them someplace they cannot get on their own. It shouldn't be something that is forced upon employees. This is done time and time again. But what is important for any manager in that position is to create a feeling of belief and respect from employees so they feel they don't have to follow but want to.
Carlton's Training provides The Practical Coach as a tool for managers to get employees to know they are the person to follow. Practical tips for coaches involve getting a clear picture of where the employee needs to be and giving feedback without emotional baggage involved. To view an online preview of The Practical Coach or see another program from this company click on their site at Carlton's Training.