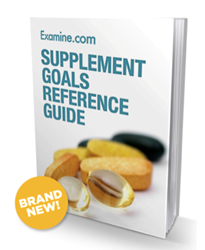 Las Vegas, NV (PRWEB) January 14, 2014
Supplement Goals Reference Guide, a comprehensive, unbiased review of more than 300 dietary supplements and thousands of human studies to help consumers find the best information about supplement products on the market has caught the attention of Shane Michaels, prompting and investigative review.
"Supplement Goals Reference Guide truly is the only resource consumers need to find out which supplements make the cut, which don't, and which will be most beneficial to helping them reach their health and fitness goals," reports Michaels. "This guide contains more than 900 pages of some of the most valuable and unbiased information available on the market about dietary supplements."
Since the de-regulation of dietary supplements by the FDA in 1994, distinguishing the effectiveness of certain supplements has become increasingly difficult. Supplement Goals Reference Guide is a result of many years of research and analyzing 25,000 studies to determine which supplements are beneficial for particular health goals. Supplement Goals Reference Guide is completely non-promotional and does not make recommendations for certain brands or products, but rather, all of the information is based on nutrition and scientific research. Information in the guide can be found by searching for a particular ingredient, such as Vitamin D, or a particular health goal, such as blood glucose. The guide contains informative reviews of more than 300 supplements, information for more than 180 health goals, and nearly 2,500 human studies that are applicable to the information consumers are searching for. Currently, lifetime access to the guide is available for instant download for only $39. Each purchase also comes with a 100 percent no-risk guarantee, and customers can request a full refund within 30 days if they are not happy with the information found in the guide.
"The information this guide provides can save consumers so much money in the long-run by helping them find supplements that will contribute most to their specific health goals," says Michaels. "It cuts out all of the hype, marketing, and branding of the supplements found on the market and gives them the just the cold, hard facts."
"Supplement Goals Reference Guide is a must-have addition for any library and is a go-to reference for any question regarding dietary supplements or health goals."
Those wishing to purchase the Supplemental Goals Reference Guide or for more information, click here.
To access a comprehensive Supplemental Goals Reference Guide review, visit the official site here.