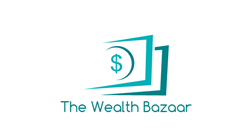 A term insurance plan is a policy that provides cover for a defined period of time. If unfortunately the policy holder expires during the term then the claim benefit is payable to the nominee
Los Angeles, CA (PRWEB) April 25, 2015
The founders of The Wealth Bazaar, a website that provides in-depth and educational information about all types of insurance, are pleased to announce the launch of a new insurance blog. As a spokesperson for TheWealthBazaar.com noted, the goal of the new blog is to reduce the confusion that many people feel when trying to understand insurance jargon, and to help them make the best possible policy purchase.
As anybody who has ever tried to purchase a new insurance policy knows quite well, it can be a confusing and time consuming experience that can leave most people feeling unsure of themselves and overwhelmed. This is where http://www.thewealthbazaar.com/ can help; by providing people with the best and most accurate insurance information before they decide on a policy, people will not end up agreeing to overpriced and unnecessary premiums.
Even though the new insurance blog was just recently launched, it is already getting a lot of attention from readers who are excited to have access to the free and helpful information. For example, a new post about term insurance policies has been quite popular with visitors to the site who are eager to understand this often-confusing topic.
As the blog explains, term insurance policies have become quite common in the last few years.
"A term insurance plan is a policy that provides cover for a defined period of time. If unfortunately the policy holder expires during the term then the claim benefit is payable to the nominee," the newly-posted blog noted, adding that the term plan does not give anything back to people who outlive their life cover policy or the term.
"Speaking in terms of insurance, term insurance provides death benefit protection for a specified period of time. There is no savings element in the term plan."
Anybody who would like to learn more about The Wealth Bazaar is welcome to visit the user-friendly website; there, they can browse through the articles in the newly-launched blog.
About The Wealth Bazaar:
The vision for TheWealthBazaar.com is to provide simple, easily digestible information​ that can explain each and every facet of insurance - ranging from life to car to house insurance. The founders' belief is that by acting as a neutral educator for insurance terminologies, they will be able to provide their readers with the most benefit. For more information, please visit http://www.thewealthbazaar.com/